'Bachelorette' Rachel Reportedly Dated A Basketball Superstar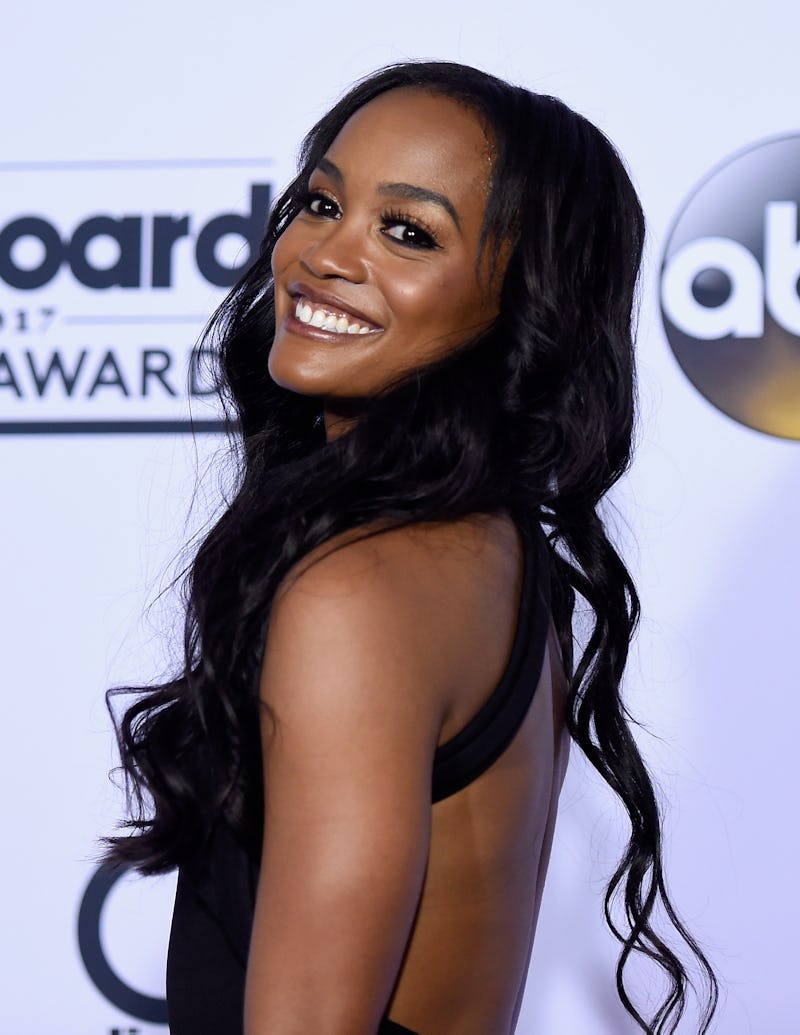 David Becker/Getty Images Entertainment/Getty Images
The entertainment world is always full of surprises and random connections but for some reason, this one really shocked me. A source told Us Weekly that Bachelorette star Rachel Lindsay and NBA star Kevin Durant dated while in college, and if true, these are exes who definitely glowed up. Like, they are both currently all over television screens. How did they both become so famous and successful? What did my ex ever accomplish?
The insider claims that Lindsay and Durant dated while they were both attending the University of Texas at Austin. Apparently, their relationship was more than just a little fling. The source shared, "They broke up when she went to law school." They also added that the couple's split was mutual and amicable and that "it was a pretty serious relationship." According to Us, Linsday went on to study law at Marquette University after getting her B.S. in Sports Management, so it looks like sports are definitely a passion for Lindsay. And, well, Durant went on to be the second overall draft pick after one year in college and is a hugely successful basketball star.
ABC had no comment on the story; a rep for Durant did not respond to Bustle's request for comment at the time of publication.
I have so many questions, though. Do they still keep in touch? Did they each have a ~feeling~ that they'd both be famous in the future? I also find it kind of perfect that they are both currently on television screens trying to get a ring at the end of their respective competitions. It's what Hallmark movies are made of.
While Lindsay already shared with People that she got her ring and her "happy ending," Durant's fate is still in the balance, but Golden State's first wins in the NBA Finals paints a promising picture for him and his team.
Cheers to both of them for glowing up and doing amazing. I'm really hoping this story is true, because it gives me the hope that, sometimes, not working out is the best for both of you.