If You Rush Into Relationships, You're Likely 1 Of These 4 Zodiac Signs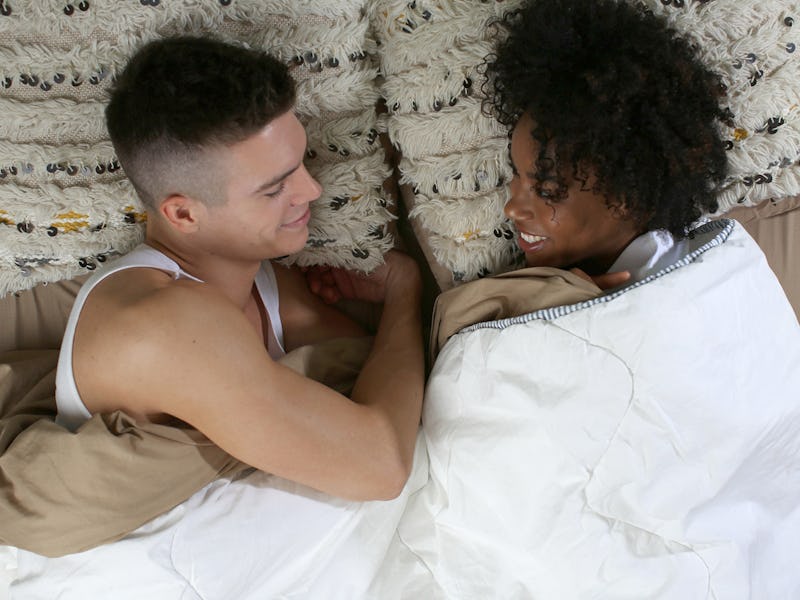 Ashley Batz/Bustle
Depending on who you are, and what your zodiac sign is, when you meet someone you really like romantically, it can be difficult not to want to jump into things right away. And while there are certain zodiac signs that rush into relationships faster than others, there are also a lot of things in your personal chart that can impact how you approach love.
"Everyone's chart is going to impact things differently," astrologer Patricia Clark Hippolyte, who is based out of NYC, tells Bustle. "Your sun sign tells you how you are at their core, your moon signs are going to be your emotional weather, and where your Venus lands in your chart tells you what you like and who you look for in regards to love. If I was doing a chart, I would immediately go to the Venus and see what house it was in [to get a read on love.]"
Clark says to take it all with a grain of salt, however, since you can't make a generalization and make it personal for everyone.
"You can always go deeper on someone's own chart," Clark says, but where your signs land can give you a little insight into how you might act during relationships. Take a look below to see which signs are more likely to speed right into all things love and lust.