7 Unexpected Things That Can Happen To Your Body When You Stop Drinking For A Week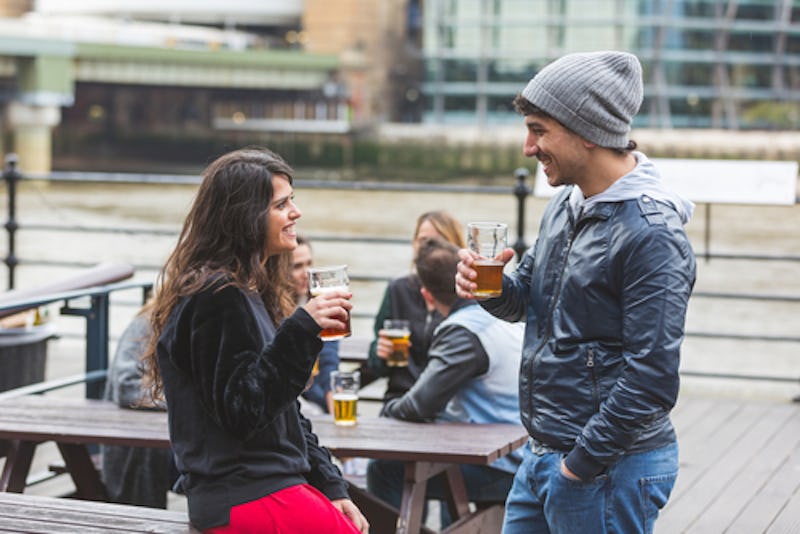 William Perugini/Shutterstock
Every now and then, you might have the impulse to take a little break from drinking. Perhaps you've been going out a lot and want to cool it, or you're recovering from a particularly social holiday season, or hey, maybe you're just tired of the taste. Whatever it is, you might be surprised to find that there are unexpected things that happen to your body when you stop drinking for a week that might make you more inclined to work a dry week or two into your regular routine from time to time.
"Alcohol is a toxin, and subsequently our body is built to break down these toxins and dispense of them," addiction specialist Aaron Sternlicht, tells Bustle. Meaning that drinking has real impacts on all your bodily systems, no matter how frequently or infrequently we do it.
While one week of not drinking is a short period of time to notice any significant or long-term changes, he says, there are definitely positive things you might notice in both body and mood right away. Even if you are someone who only drinks a few times a week, observing the way your body feels differently when you do and don't drink can be eye opening and helpful in the long-term.
Take a look at some of the ways your body might feel when you forego the spritzer for a Shirley Temple for just a short while.