If You Want To Fall Asleep More Quickly, Experts Say These 12 Nighttime Stretches Can Help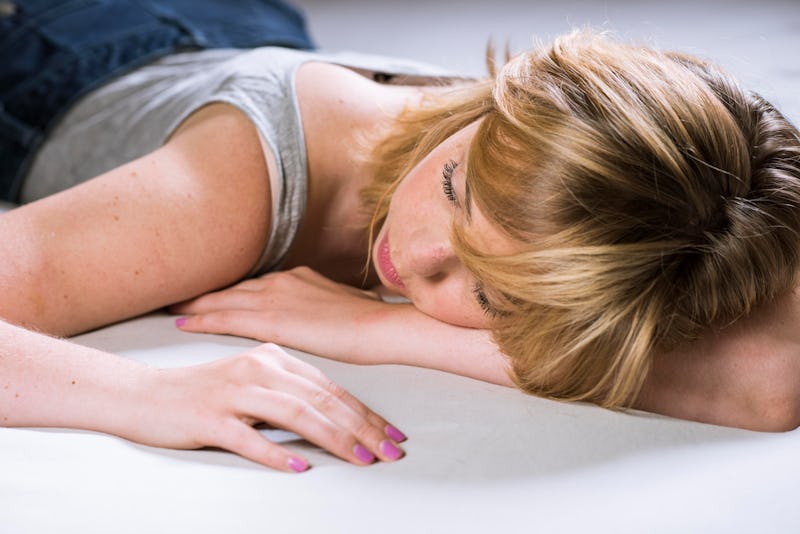 BDG Media, Inc.
Sometimes, falling asleep can be hard. Whether it's because of stress from your day or because you can't find the right position to fall asleep in, it can be frustrating to be laying awake in bed hoping you'll fall asleep. And if you've tried everything from drinking warm milk at night to counting backward from 100, you're probably desperate to find something to help you doze off. Well, you're in luck, because you can do simple night time stretches that will help you fall asleep.
"Most of us run through our days quickly, there is rarely enough time for grounding, pause, stillness — surrender," Nina Endrst, yoga instructor and holistic health coach, tells Bustle. "A wind down ritual supports a deep and restful sleep and gives us a chance to check in with ourselves. Breathing and stretching is a great way to activate the parasympathetic nervous system and decrease general anxiety — something all human beings struggle with in some way." If you begin to work stretching into your nighttime routine, you make a habit of helping your body recover every night. And if you don't know which stretches to start with, here are 12 you can do at night.