If Your Partner Ever Says Any Of These 7 Things To You, It Might Mean They're Falling Out Of Love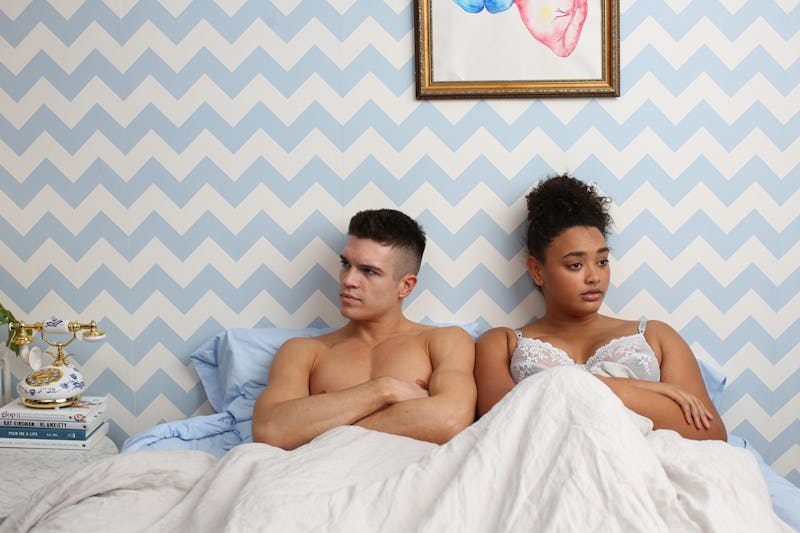 Ashley Batz/Bustle
When you're in a long-term relationship, there's nothing more worrisome than feeling your partner pull away from you. Their actions and the things they say can have you feeling like maybe they're starting to lose interest in you and the relationship. So how can you tell if your partner is falling out of love? According to experts, there are signs you can look out for if it's concerning you.
"All relationships can go through a rough patch and some go down a path of no return," Carmelia Ray, certified matchmaker and Host of Myx TV's Mom vs Matchmaker, tells Bustle. As much as we'd all love to stay in the honeymoon period forever, it's not likely. The good news is, nothing's ever a lost cause until the relationship is completely done, so it's definitely something to bring up to them.
After all, healthy relationships require effort from both sides. "Both partners are responsible for creating a more secure environment so that the relationship can grow and flourish," Jane Reardon, licensed therapist and founder of RxBreakup, tells Bustle. And if your partner refuses to acknowledge how you feel, makes it your problem, or is unwilling to meet you halfway, then it's a good indicator this isn't the right relationship for you.
Although you can't really know for sure how someone is feeling until you ask, here are things they say that might indicate your partner is falling out of love, according to experts.