7 Things You Can Soon Buy At IKEA That Your Millennial Heart Won't Be Able To Resist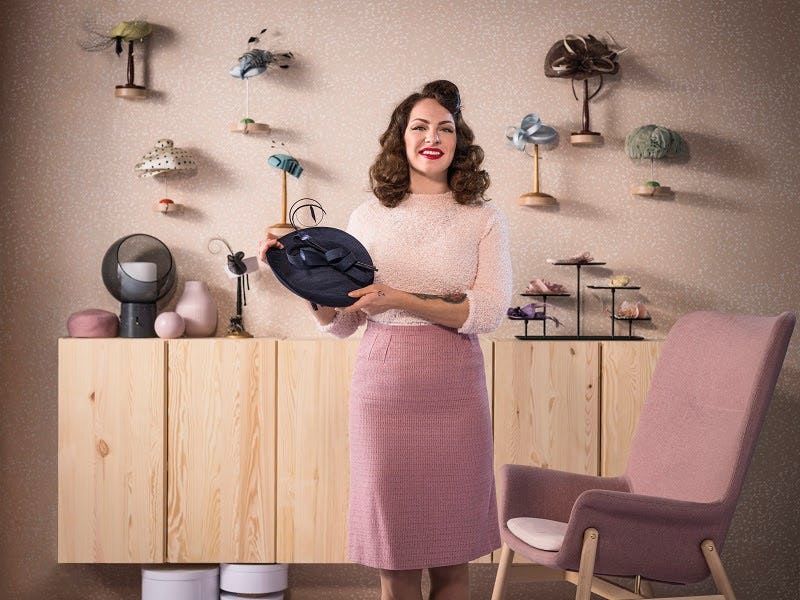 Courtesy of IKEA
IKEA's creative offerings as of late have been more than charmingly on point. The Swedish design company's 2019 catalog — launched in celebration of its 75th anniversary — does not disappoint. Full of muted pastel hues, clean lines, and sustainable cotton textiles, the new lineup stays true to the brand's essential spirit of minimalist Scandinavian design: and that just-so-perfect shade of millennial pink abounds. In a nutshell, IKEA's 2019 catalog is a veritable millennial pink explosion, and I want all the things.
Per a recent press release sent to Bustle via email, the new offerings are all about "creating a home that makes room for you — that's personal, organized, and comfortable." With a special emphasis on storage and organization products, fashionable yet practical storage solutions are a key feature of this launch. A slew of sustainably sourced textiles in the way of curtains, cushions, and a new throw blanket makes cocooning as deeply desirable as ever, and eco-friendly options are plentiful. Whether you're furnishing a diminutive Manhattan studio with minimal space, or a larger, multi-person abode, IKEA's 2019 catalog has something for everyone — mid-century modern inspired couches, 100 percent sustainable cotton textiles, and adorable lamps make for an elegant and delightful collection that shows that IKEA's design game is as forward-thinking and appealing as ever.
The new 2019 IKEA launches this August, and the collection boasts a full range of clean, minimalist, yet ever so nostalgic pieces that show there is something here for everyone. As Shideh Hashemi, Marketing Manager for IKEA USA said in a recent press release, "For 75 years we have been driven by the belief that furniture can be affordable without sacrificing principles of quality, design, and sustainability." And with this sleek, elegant, and millennial pink-strewn new collection, the brand's vision is clearly as distinctly true to form as ever.