The Unsolved Case Of The Golden State Killer & 3 More New Books To Read This Week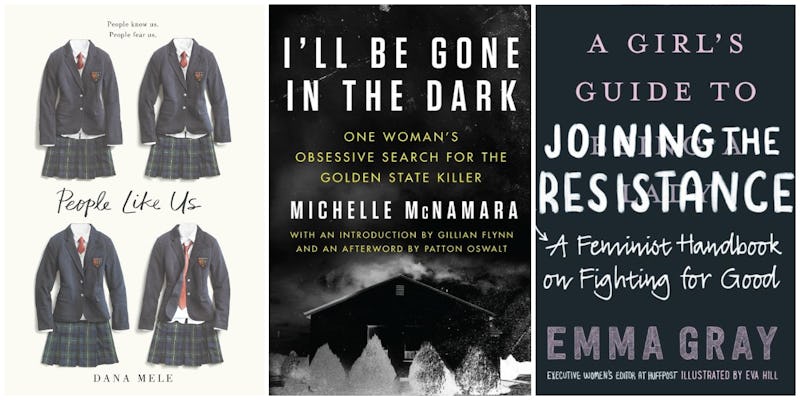 When journalist Michelle McNamara passed away unexpectedly in April 2016, she left behind a handful of articles about the Golden State Killer and an unfinished manuscript that compiled all of her investigative work about the unsolved rapes and murders. That book, I'll Be Gone in the Dark, was ultimately finished with help from her widower, actor Patton Oswald, and will be released this week on Feb. 27.
Perhaps the most highly anticipated true crime book of the year, I'll Be Gone In The Dark is a breathtaking work that does what too few violent crime-oriented TV shows, documentaries, books, and podcasts fail to do: It centers the experience of the victims. McNamara proves it is possible to write an engagement, entertaining true crime book without exploiting the suffering of the victims.
If true crime isn't your cup of tea this week, there are three other books to get you through until March. Emma Gray, the Executive Women's Editor at HuffPost, is releasing A Girl's Guide to Joining the Resistance, a slim read about the actionable side of political anger; Rose Brock is releasing a YA anthology of stories of hope; and author Dana Mele is releasing People Like Us, a heart-pounding YA thriller about a boarding school, a murder, and a girl with plenty of skeletons in her closet.
Here are the four new books you need to watch for this week: