Adopt A Shelter Pup On National Puppy Day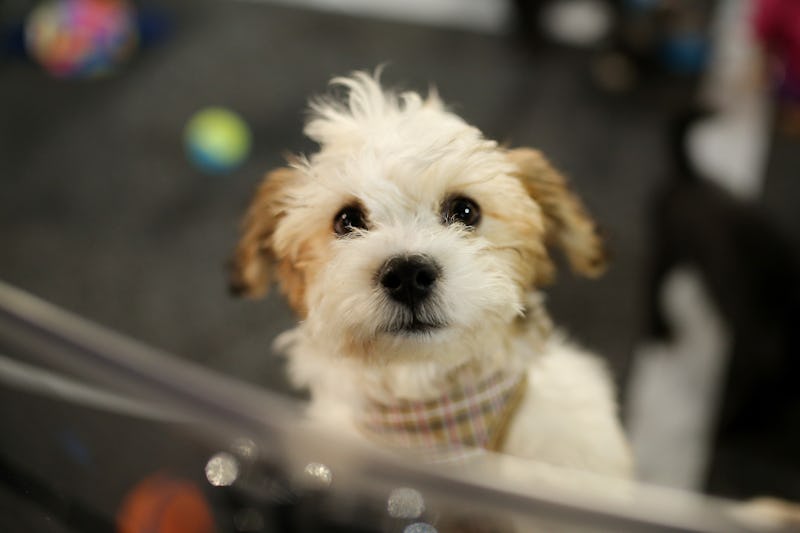 Mike Windle/Getty Images Entertainment/Getty Images
On a technical level, National Puppy Day is a simple celebration of all kinds of puppies, from lazy fluffballs to miniature dynamos. There is, however, something more serious behind the whole day, and that's to raise awareness about the ways in which people buy puppies, and the potential harm they could be doing by supporting puppy mills or harmful breeders. No, this doesn't mean you have to stop dedicating the day to perusing puppy GIFs — GIF away! But it's good to take a moment to learn about our beloved furry friends and the conditions of their lives, too.
While I'm a long-standing advocate of adopting older animals, it stands to reason that many people prefer to go for younger dogs; they can be molded and trained as you like, and you get to share as much of their lifespan with them as possible. Plus, puppies are all pretty damn cute.
There are, however, good and sensible ways to go about it, and those involve being aware of the myths and pitfalls of puppy ownership, from the necessity of vaccinations to unfounded concerns about the health and temperaments of shelter puppies. Basically, shelters are always the way to go, provided they're well-managed and treat their animals well. So if you were thinking about adding a new (and extremely furry) member to your family this #NationalPuppyDay, read on.