In The Bustle Booth With Dove Cameron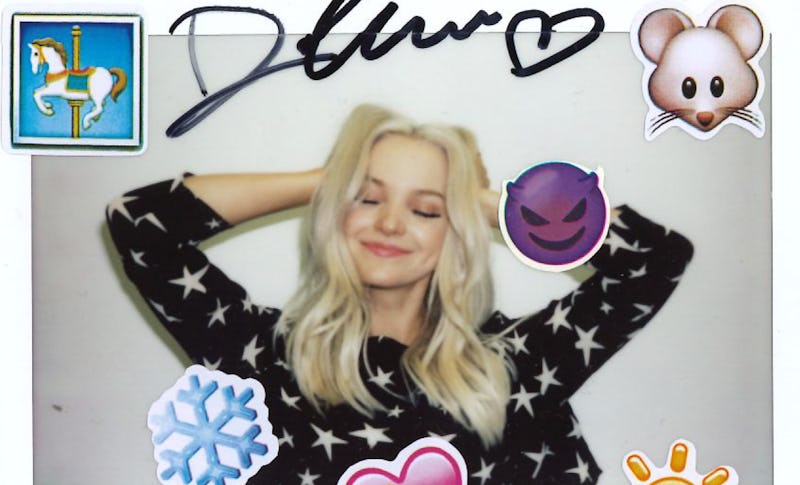 Photo: Sepp Dasbach/Bustle
When celebrities come into Bustle HQ in New York, whether it's for a photoshoot, videoshoot, or a Facebook Live, we want to give them the chance to leave their mark. Literally. So we hand them a pen, a piece of paper, a few questions, and ask them to get creative. The rest is up to them. This time, actor Dove Cameron is leaving her mark in the Bustle Booth.
Disney star Dove Cameron has made an impact on the television world with her work on shows such as Liv & Maddie and musicals like Hairspray Live! And now, the 21-year-old is gearing up for the release of Descendants 2, the sequel to the popular Disney Channel Original Movie, which set to premiere on July 21.
But don't be intimidated by Cameron's stunning career. One look at her colorful Instagram will show an excited young star on the rise. From making Mickey Mouse ears look like a high-fashion statement to spending time with fans from the Make-A-Wish Foundation, Cameron is living her best life.
Of course, Bustle had to get the inside scoop on the Disney darling. Check out what she had to say about her favorite drinks, quotes, and celebs.