Incident Reported At The Notre Dame Cathedral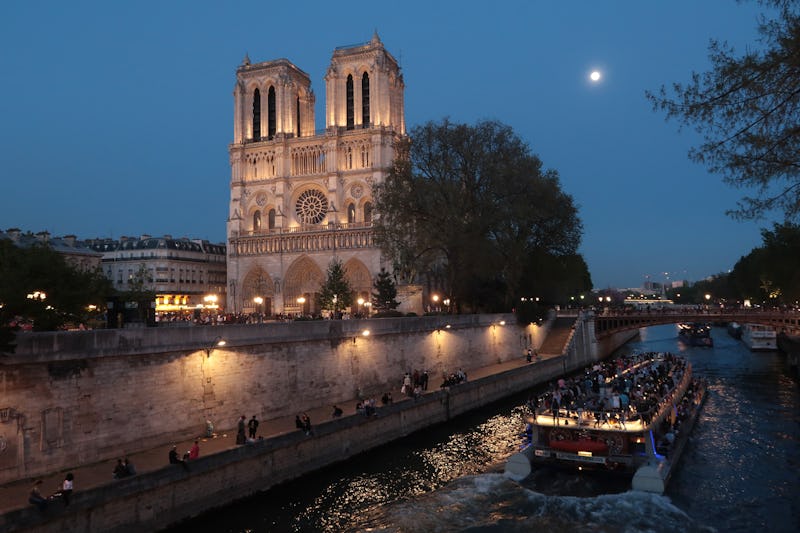 Sean Gallup/Getty Images News/Getty Images
Paris police are warning people to stay clear of a potential violent incident at the famous Notre Dame Cathedral, according to the BBC. Though French police have yet to make an official statement, early reports indicate that a single attacker attempted to assault a law enforcement office with a hammer and was subsequently shot. CBS News has stated that the attacker is alive and has been taken to the hospital for treatment.
Eyewitness reports suggest that the attack was isolated and the threat was quickly dispensed. "I was about to come inside [the cathedral] and heard the noise, the gunshots, turned around and saw the assailant on the ground where they had shot him," American tourist Kellyn Gorman told the BBC. "It was very safe, very quickly contained."
However, people are still being kept inside the cathedral until further notice. One Twitter user posted that he and some 2000 other tourists are being quarantined inside the church, indicating that the incident is concentrated in the crowded plaza outside Notre Dame.
Tensions are especially high right now in Europe following the terrorist attack in London this weekend, which killed seven and left nearly 50 injured. Though there is no official indication that this incident is tied to terrorism at all, rampant speculation emerged on social media within minutes of the incident. Many posters prematurely attributed the attacker's motive and religion to Islam, though there is as yet no evidence to suggest either is true. According to The Guardian, the French prosecutor's office has already opened a counter-terrorism investigation into the incident, so there should be more information about the actual motivation behind the attack soon.
Notre Dame de Paris is one of the most heavily trafficked tourist sites in the world, drawing approximately 14 million visitors per year. The famous cathedral was also the site of a foiled terrorist plot last year, when four women were arrested after being found with gas cylinders in their car near the church. The popularity and religious affiliation of the site makes it a prime target for terrorism, but the incident today suggests that the security at Notre Dame is functioning efficiently.
According to NBC News, Paris police say the operation around the cathedral is now over, indicating that there is no reason to suspect further threat in the area for the time being. However, the perception of threat will undoubtedly continue, not just for those who were in the immediate vicinity of the incident, but for people all around the world as well.