Hacks for Instagram's New Hashtag And Location Story Feature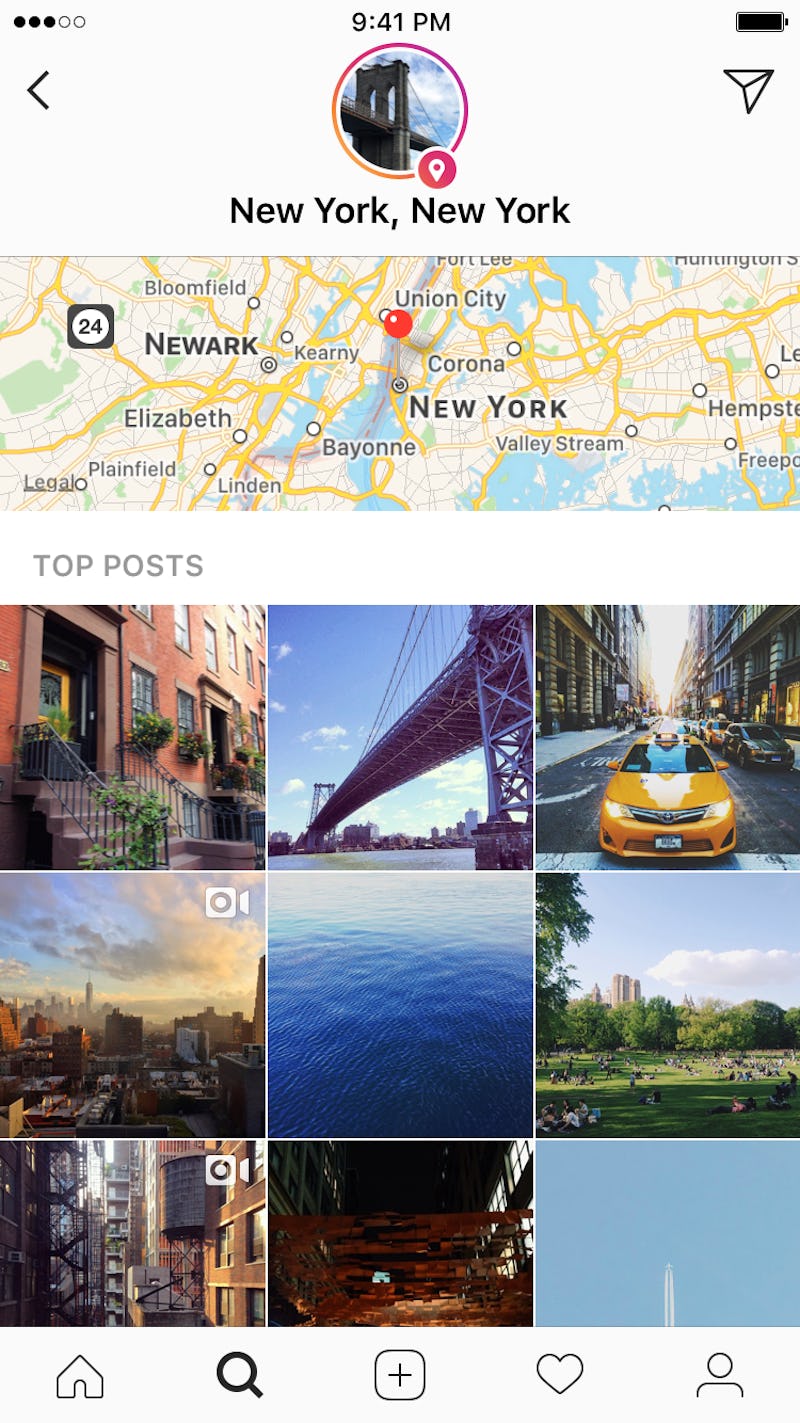 Another week, another round of Instagram updates — this time aimed at turning the Stories feature into a communal experience. Interested? Check out these hacks for Instagram's new hashtag and location stories, and get ready to spend the next several hours digitally flitting around the world. Be sure to take water breaks and rest that swiping hand every once in a while, though — IG story burnout is real.
In a blog post earlier May 23, Instagram announced a two-fold update to their original stories feature, which was released in August 2016. "Today we're excited to announce two new ways to discover the world around you on Explore: location stories and hashtag stories," the Instagram team wrote. "Now you can see what's happening around you and find stories related to your interests."
Instagram's new location and hashtag stories can be found on their Explore page. Search a location, like New York City, or a hashtag, like #SundayFunday, and a "Story Ring" will appear at the top of your search results. In it, you'll find snippets from stories that span the world (in the case of hashtags), or perspective (in the case of locations).
I know. It's crazy. And very addictive.
But there's more to the feature than just mindlessly scrolling through people living their Tuesday Blues-day truth (I maybe made that up just now but also I feel that it works and should catch on immediately). Because it updates so frequently, you can get an intimate sense.
The only snag is that people do need to be tagging these places or hashtags in their stories. No tags, no way for Instagram to compile a location- or hashtag-specific feed.
Ready? So ready? Check out these hacks and share your own!