Your Fave Tech Products Could Have A Child Labor Problem, A Terrifying New Report Says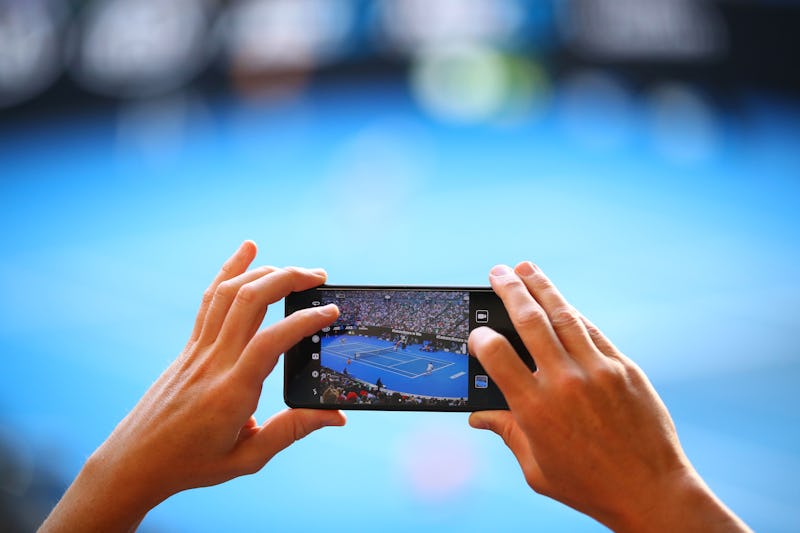 Cameron Spencer/Getty Images Sport/Getty Images
For many, your iPhone is your personal assistant, source of entertainment, and connection to loved ones — but do you know what goes into the piece of technology you stare at for hours a day? A CBS News investigation recently found that children in the Democratic Republic of Congo (DRC) are mining a chemical element that's used to make much of the world's cellphone, laptop, and electric car batteries. The report raises the question: could iPhones and other electronics have a child labor problem?
More than half of the world's cobalt, the chemical element used to make batteries, comes from the Congo. And tens of thousands of Congolese kids as young as 4 years old help mine that cobalt, according to CBS News. "The work is hard enough for an adult man, but it is unthinkable for a child," the report says.
A 2016 Amnesty International report found that cobalt mined by children was used in products from numerous tech companies, including Apple. However, Apple vowed last year to stop buying cobalt mined by hand in the DRC following continued reports that children were working the mines there. Later in 2017, Amnesty International declared that Apple had taken "adequate" actions to address the child labor allegations within the cobalt supply chain. "Apple is the industry leader for responsible cobalt sourcing — but the bar is low," read an Amnesty report published in November.
The majority of the cobalt CBS News tracked is reportedly sold to the Chinese company Congo Dongfang Mining, owned by the global cobalt supplier Huayou. Huayou told CBS News it stopped buying from the market found to sell child-mined cobalt last year. Apple also stopped buying cobalt from Huayou, telling CBS News in a statement, "We will not purchase it from them until independent validators can assure us it's being mined responsibly." Apple did not immediately respond to Bustle's request for comment.
A 2017 Apple supplier responsibility report says 100 percent of its cobalt partners now participate in independent third-party audits "to ensure their own business practices are conducted responsibly." But Amnesty International's November report says not publicizing assessments of each supplier "makes it impossible to say whether they are fulfilling their human rights responsibilities."
The CBS News report highlights how difficult it can be to trace where — and by whom — cobalt was mined in the current global supply chain. "But in this murky process of sourcing cobalt," the report says, "one thing is clear; children are still here, carrying the weight of our high-tech world on their shoulders." Four-year-olds reportedly pick cobalt out of piles as 10-year-olds carry heavy bags of the chemical element. "Even those too young to work — dust-covered infants clinging to their mothers and playing on the dirty ground — spend much of the day breathing in toxic fumes," according to the report.
Because cobalt is used to make batteries for so many electronics, including electric vehicles growing in popularity, consumers all over the world could be using technology brought to life using child labor in the Congo.
"Companies have an individual responsibility to identify, prevent, address and account for human rights abuses in their cobalt supply chains," Amnesty's November report reads. "Where a company has contributed to, or benefited from, child labour or adults working in hazardous conditions, it has a responsibility to remediate the harm suffered."
The human rights organization urges tech giants to work with local governments and other companies to combat the problem and help the affected children transition from working in cobalt mines to attending school. The child labor problem may be complex, but human rights organizations believe companies should be doing more to stop it.