Aziz Ansari's Real Family Is In 'Master Of None' Season 2 & Behind The Cameras Too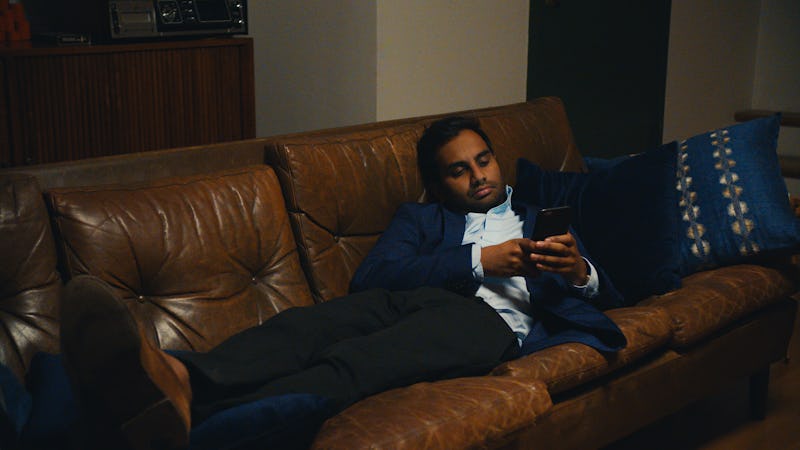 Netflix
Fans of Aziz Ansari's Netflix series, Master Of None, had been waiting a very long time to find out what happened to his character Dev after the first season finale. When we last caught up with him, he had been dumped by his girlfriend and was moving to Italy to learn how to make pasta. But more than just a story about Dev and Rachel, the first season also had a lot of focus on Dev's parents, who were actually played by his real life mom and dad. Since the second season brings in a lot more of his life into view, fans may be wondering if Aziz Ansari's real family is in Master Of None Seaason 2
Well, I know I was excited to see that Ansari's real mother and father, Fatima and Shoukath Ansari, are definitely still a part of the second season as well. The fact that they are really his actual parents makes their whole dynamic so much more fun to watch on the screen. The way that they banter and react to one another is exactly how you would expect a son trying to maintain his independence to react to the things his somewhat conservative parents say and do.
Aside from his mom and dad, fans of Ansari's comedy will recognize his younger cousin Harris Gani, who plays his cousin Navid in the episode titled "Religion." In the series, Dev isn't really religious but respects that his parents are devout Muslims. In this particular episode, Dev's religious aunt and uncle come into town with his cousin Navid, and Dev struggles to maintain the façade of being devoutly religious himself. He ends up taking Navid on a pork eating binge and upsets his own mother in the process. Don't worry, he ends up learning a valuable lesson about respecting other people's beliefs.
Harris is a prominent and pretty beloved fixture in Ansari's comedy and it was really fun to finally see them together in the series. Their dynamic isn't exactly what people may have been expecting or what it may be in real life but it was still fun to watch them interact. This time, though, two actors play Ansari's aunt and uncle, so they're not his real family, but the chemistry is definitely still there for viewers.
When it comes to working in front of the camera, there are clearly a lot of Ansari's clan working on Master Of None. Apparently though, there are also some of his family members working behind the scenes. According to Ansari on Instagram, his brother Aniz actually writes on Master Of None as well. Clearly, this is an absurdly talented gene pool that we are working with here — hopefully a possible Season 3 brings more of the Ansari fam to our screens...