BBC Thriller 'Informer' Takes Inspiration From These Real Life Stories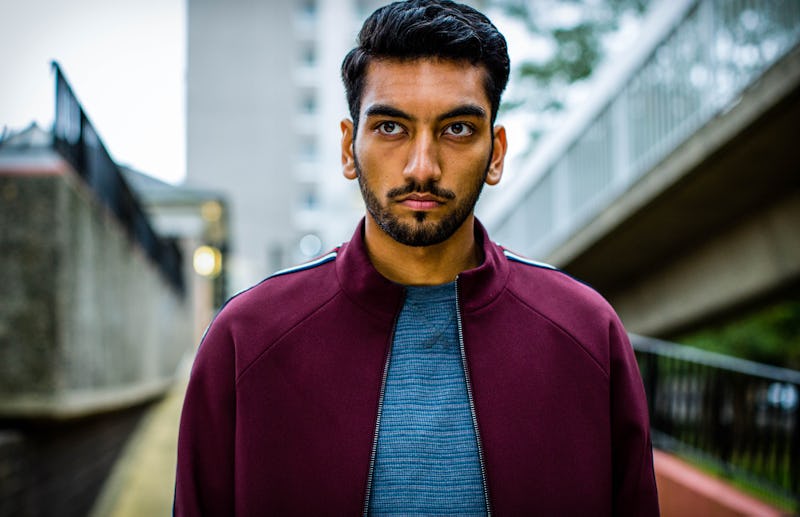 Sophie Mutevelian/BBC/Neal Street Productions
New BBC thriller Informer premieres tonight, led by Nabhaan Rizwan as unwilling police informant Raza Shar and Paddy Considine as manipulative counterterrorism officer DS Gabe Waters. Raza, a young East Londoner and second generation British-Pakistani man, is coerced into informing by the police, who threaten to deport a member of his family if he refuses — despite having absolutely no connections to terrorism, as he tells Gabe in disbelief. Gabe, meanwhile, has secrets of his own to preserve while ruthlessly pursuing his police work. So is the BBC's Informer based on a true story?
The answer is both yes and no. The characters in Informer — also including Bel Powley's DC Holly Morten, Sharon D Clarke's DCI Rose Asante, Roger Jean Nsengiyumva's Dadir Hassan, and Jessica Raine's Emily Waters — are fictional, as are the specifics of the storyline. But writers Sohrab Noshirvani and Rory Haines grounded their show in reality: specifically, the real lives of and risks faced by people coerced into informing. "An informant is not undercover, it's their life," Haines told the Guardian, adding, "The people you inform on are in your life. You don't have a fake name. The thing you are scared of is around you all the time." Noshirvani added, "Some people might have protective custody available, but that is traumatic too."
According to Noshirvani, Informer eschews thriller cliches in order to hew more closely to the reality of counterterrorism police work. "We don't have guys running around with guns," Noshirvani said. "That feels dated and is not true. So nobody is ever running towards a ticking bomb. And it is funny. The characters in our show don't realise that they are in a thriller, which we always tried to bear in mind."
And Haines told the Guardian that the writers met with real undercover police officers in order to accurately represent their work. "We don't show people in uniform, since that is not actually what it looks like," he explained. "We met undercover officers who told us they would never go to a police station and never sit behind a desk."
The show's depiction of London, too, sidesteps stereotypical and whitewashed depictions of the capital in order to represent its true diversity, the team behind Informer told the newspaper. "There are no tourist shots of Big Ben here," executive producer Nicolas Brown said. Noshirvani said the writers wanted the diversity on screen to be "normal" — "not suburban 'normal' but recognisable."
Lead actor Nabhaan Rizwan, meanwhile, told the newspaper that Informer subverts media stereotypes of Muslims. He pointed to a scene in which his character, Raza, spots himself and another man he knows in a photo titled "Young Radicals". "I called it Young Radicals because of the radicalising leaflets the man on the right is distributing," the photographer tells Raza. "That's Tariq," he responds. "He's handing out menus." Rizwan told the Guardian, "A lot of people are going to connect with that because they're tired of the lazy stereotypes of Muslims."
Informer airs on BBC One tonight at 9 p.m., the Radio Times says. While the show may be fictionalised, the team behind it say it's an accurate depiction of an informant's dangerous reality.