'Press' Actor Ben Chaplin Keeps His Personal Life Seriously On The DL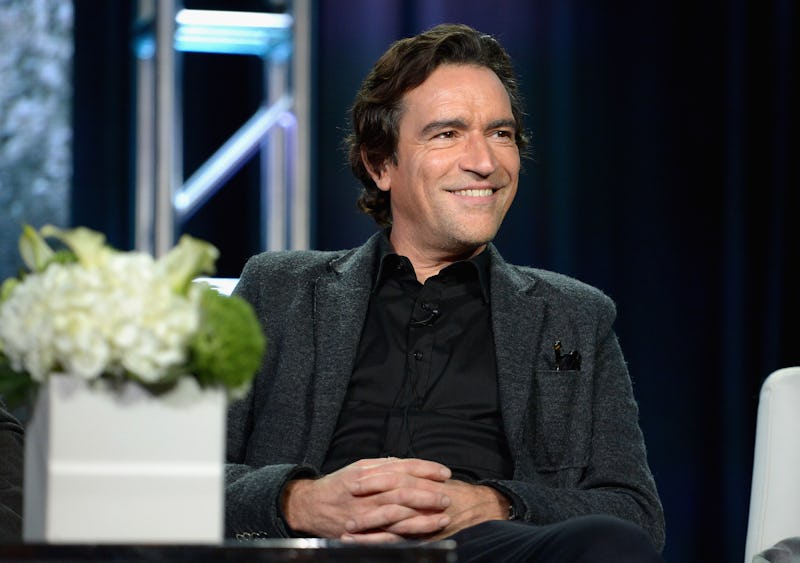 Charley Gallay/Getty Images Entertainment/Getty Images
Saying bye bye to summer is definitely a bit sad. Clinging to those last rays and every shortening days kind of sucks but you know what is good about summer ending? It's time to get your cosy on because all your favourite TV channels are throwing out excellent content a mile a minute. A prime example of that is BBC's new show Press. A crazy talented line up means you will not be disappointed. Especially if you have a thing for dark and handsome types like the male lead in the show. So, is Ben Chaplin married?
The star of the UK's hottest journalism based drama definitely keeps his cards close to his chest (or should I say newspaper close to his chest) with regards to his personal life, but it appears he is currently unmarried. We contacted his representatives for comment, but in April 2018 he told the Evening Standard that rumours he had married girlfriend Rocio Oliver were untrue, adding that he was actually single. The Windsor born actor has been linked to several women in the past, The Sun reports, including fellow actor and star of Mad Men, Embeth Davidtz, whom the Evening Standard reports he moved to LA for and remains friends with, as well as Bollywood favourite Rani Mukerji.
In previous interviews, Chaplin has alluded to being a bit of a commitment-phobe, telling iNews that "being an actor has an in-built flake effect, which means you can't commit to things too far in advance." He went on further to explain that with the nature of his work, his life is a bit unsettled which doesn't necessarily lend itself to long term relationships. "Settling down is not something I can really compute as I've lived out of a bag since I was 17. Being an actor is well paid but it's a bit like being a circus traveller. There's no base except for where your friends and family are," The Sun quotes him as saying.
It's easy to see why he is such a hit with the fans though. Not only is he super old—Hollywood gorgeous, he also has a pretty impressive curriculum vitae under his belt.
Graduate of Guildhall School of Music and Drama, he had his big break way back in 1992, he landed his first big role when he starred alongside other British heavy weights, James Purefoy and Jason Flemyng in the drama Bye Bye Baby, Metro reports. Since then he has been a busy young man with other hit TV shows like the hugely successful BBC sitcom Game On. More recently, last year to be precise, he hit the headlines with his racy extra marital shenanigans in BBC's The Apple Yard. Oof what is not to love about a super sexed up thriller am I right?
Most recently though, he has been on BBC's Press alongside Poirot him flipping self, David Suchet. The show is a dramatisation of the wonderfully wild and chaotic world of journalism. In particular, the high stress environment that is the print newspaper industry. According to the BBC the show is a fictional insight into the realm of hard nosed journalism and editors going head to head.
"Set in the fast-paced and challenging environment of the British newspaper industry, Press will immerse viewers in the personal lives and the constant professional dilemmas facing its characters. The series follows their lives as they attempt to balance work and play, ambition and integrity, amid the never-ending pressure of the 24-hour global news cycle and an industry in turmoil".
The show is already proving to be a huge success and pulling in viewers, and I for one will be tuning in to see how things develop.