You Need To Know About The Events That Inspired BBC Drama 'Black Earth Rising'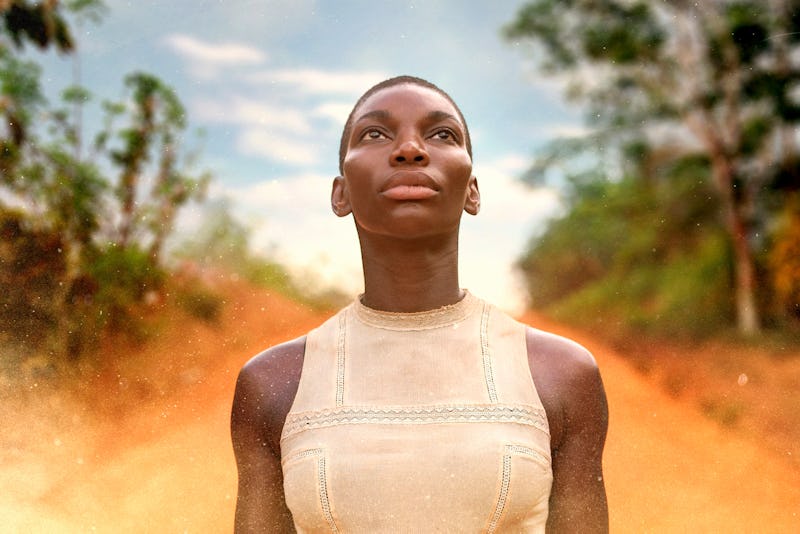 BBC/Drama Republic/Des Willie
It's autumn guys, and you know what that means when it comes to the BBC — brand spanking new dramas. Bodyguard and Press are already in full swing, and now BAFTA-winning writer and director Hugo Blick (The Shadow Line, The Honourable Woman) is returning to BBC Two with a new drama exploring the issues of genocide and international war crimes in Africa, and how the people it has effected. This then raises the question: Is Black Earth Rising based on a true story?
Starring Michaela Coel (Chewing Gum), John Goodman (The Big Lebowski), and Harriet Walter (The Crown, Downton Abbey), Black Earth Rising is a fictional story based on true events. Blick roots the story around the 1994 Rwandan Genocide, the effects of which are then explored in the present day with through the character of Kate Ashby (Coel).
As the BBC explains, the drama "explores issues of justice, guilt, and self-determination" through the story of Kate, who was rescued during the 1994 Rwandan genocide by British prosecutor in international criminal law Eve Ashby (Walter).
The drama, however, unfolds when Ashby is in her late twenties, where she works as a legal investigator to top international barrister Michael Ennis (Goodman).
Conflict then ensues when "Eve takes on the prosecution of a controversial militia leader at the International Criminal Court. The accused man, who once fought to stop the genocide in the Democratic Republic of Congo," the genocide that Kate was rescued from by Eve, "now stands accused of committing crime against humanity."
So how did Blick incorporate true events into the story?
According to iNews, Blick's research for Black Earth Rising saw him speak to genocide survivors and "representatives of all the organisations depicted in the series." Blick describes his interviews with survivors as "painful and difficult, but necessary," and mentions that "a man in a certain august Whitehall organisation told [him]: "This sounds extremely vexatious to us." And how did Blick take this? "I thought, 'I've got a story!'" he exclaimed.
Blick added: "It's the artist's right to explore stories that evokes ideas of truth, regardless of their ethnicity, gender, or nationality. The characters of agency in the series are often African, always black and their journey is foregrounded against the ethnicity of others."
Coel also undertook extensive research for her role, "I got all the scripts and was so embarrassed by my lack of knowledge that I wanted to connect and feel what happened so recently, and what has been happening as a consequence of that," she explains in a press pack sent to Bustle UK.
The actress added: "That's what spurred me on through the process. And identifying with what it is to want resolution in your own life."
Kate also resonated deeply with Coel, and used this connection to drive her role. "I connected to her personal life, her repression — her accidental repression — and finding common themes in my own life, being brought up in the West with parents not born here," she explains. "That was my research. And in the story, just in the relationships between people."
So whilst Black Earth Rising isn't explicitly a dramatisation of a true story, its based on events, relationships, and factors that will be familiar to many, which makes this series all the more important.
Black Earth Rising will premiere on Monday on BBC Two at 9 p.m., and will continue weekly thereafter.