How To Follow 'Riverdale' Star Camila Mendes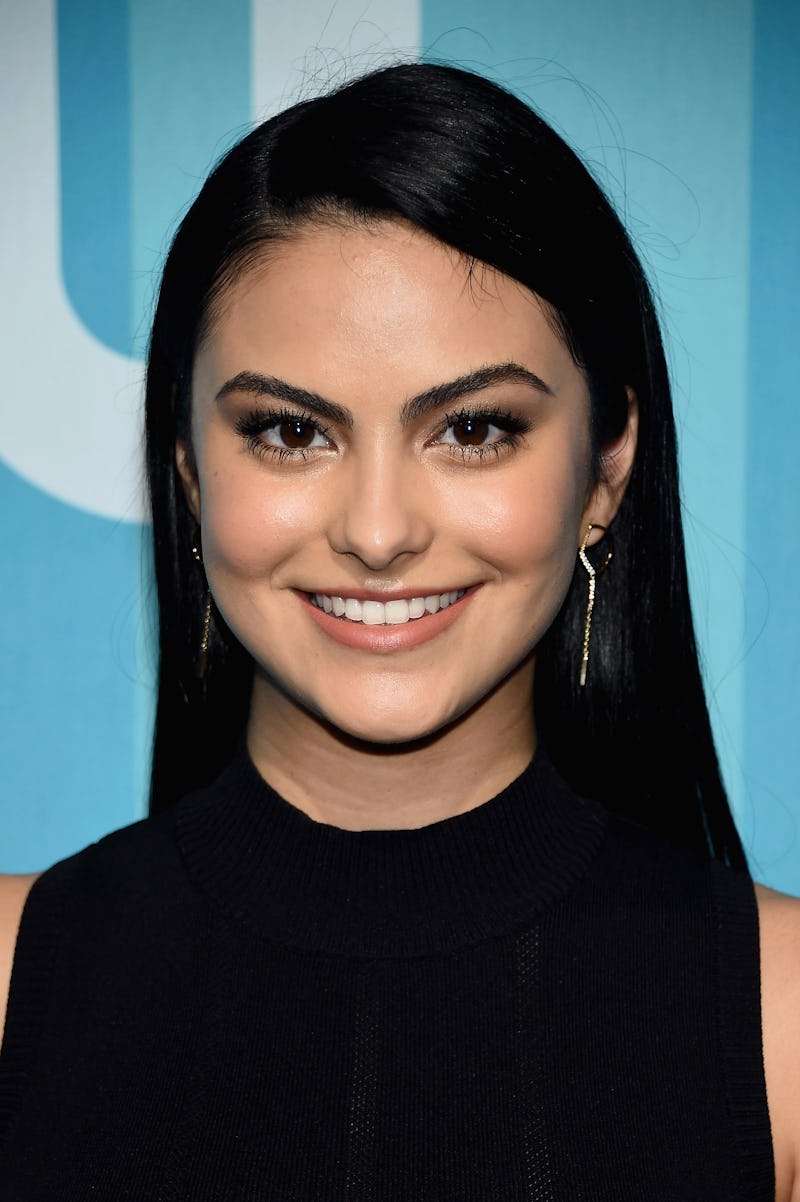 Dimitrios Kambouris/Getty Images Entertainment/Getty Images
Riverdale is one of the hottest new teen shows out there, thanks in part to the incredibly attractive and talented cast. And one of the most popular cast members is actor Camila Mendes, who plays Veronica Lodge on the show. Since Riverdale has such a huge fan base, it makes sense that fans would be dying to know whether they can follow Camila Mendes on Snapchat.
Unfortunately for her fans, Mendes does not currently have a public snapchat. But, never fear! She does have a Twitter, and it's full of the kind of fun behind-the-scenes pictures and antics with the rest of the Riverdale cast that you would expect to see on Snapchat. So, if you're really looking for a fix of your favorite teen stars, (and a pic of someone's derrière) you can follow Mendes on Twitter.
She's also got a pretty awesome Instagram account, filled with more shots of herself and the Riverdale cast, who all seem pretty tight. In particular, Mendes and co-star Lili Reinhart (who plays the Betty to Mendes' Veronica) hang out a lot outside of the show. Honestly, between her Twitter and Instagram, you almost don't even need Mendes to have a Snapchat to get a sense of her life at work and outside of it.
She Loves The Beach
A lot of her shots on Instagram show Mendes at the beach, so I bet her Snapchat would be similarly filled with wave videos and sun emojis.
She Spends A Lot Of Time With Her Co-Stars
Mendes has a ton of posts showing time spent with the Riverdale cast outside of work.
She Especially Loves Lili Reinhart
Just based on the large number of posts these two have with each other, you can tell they are super close in real life.
She Likes Goofing Around With Cole Sprouse
Cole Sprouse's Twitter indicates that he's a really funny dude, and it seems like Mendes loves to give him a hard time for that goofball nature.
She Loves To Sing
Wow! Not only is Mendes a great actor, her voice is also super beautiful. Maybe we'll get some Carpool Karaoke-esque videos of her if she makes a public Snapchat.
It's understandable that Mendes would want to either keep some parts of her social media private, or not share on every platform. After all, with so many adoring fans wishing to know everything about your life, it might be hard to keep things to yourself or out of the spotlight