Here's The Deal With Catbird's Promotions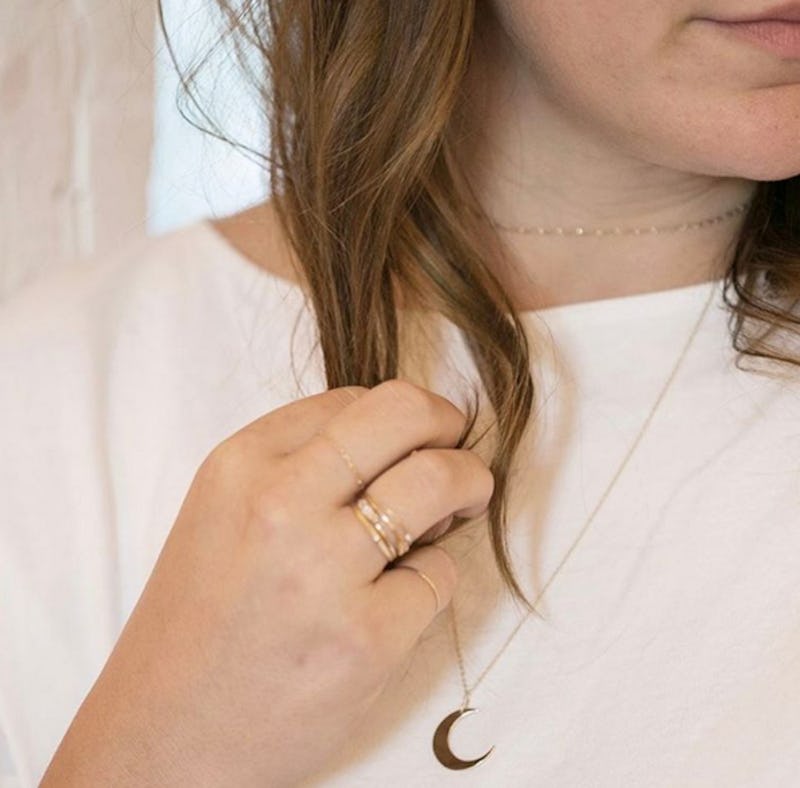 catbirdnyc/Instagram
Holidays are great for a lot of reasons. Time off from work, an excuse to celebrate, and oh yeah — sales. With Presidents' Day right around the corner, you better make sure you're forming a list of the best places to score deals. Is Catbird having a Presidents' Day Sale? Unfortunately, the company known for its dainty jewelry is not offering any discounts in honor of the holiday, but they do have some other pretty cool promotions going on at the moment that you should definitely take advantage of.
When you shop now, you'll be able to get free shipping on any orders over $150 and when you spend $100 or more, you'll also receive a free Catbird tote. According to the website, standard shipping would normally cost $11, so you're saving a bit of cash by shopping while the shipping promo lasts.
You can find everything from delicate jewelry to beauty items (and even home goods) when you pay a visit to the Catbird website. So, even though they're not giving you a discount to buy from the brand this Presidents' Day, it's still going to behoove you to make a purchase. I mean, you could always use another great piece of jewelry along with a free tote, am I right?
If pretty jewels are your thing, you've got to pay this site a visit. You're going to love everything they have to offer.
Signature Tote Bag, $10, Catbird
This tote would normally run you 10 bucks, but you'll get it for free when you spend $100. Start filling those carts!
Milena Ring, $194, Catbird
This chunky piece of brass is simply stunning, if you ask me. Purchase it to take advantage of both the shipping and tote deals going on now!
Rose Lip Polish, $15, Catbird
You can also rack up on pampering essentials while you're online shopping. It's a long weekend, which makes it the perfect time to think about how you can increase your relaxation/spa time on the daily. Having a rose lip scrub in your arsenal will help you do just that.
Catbird goodies sounding pretty darn appealing right about now? Thought so. Happy shopping!