This New True Crime Show Tells The Disturbing Story Of An Up-And-Coming Model's Tragic Death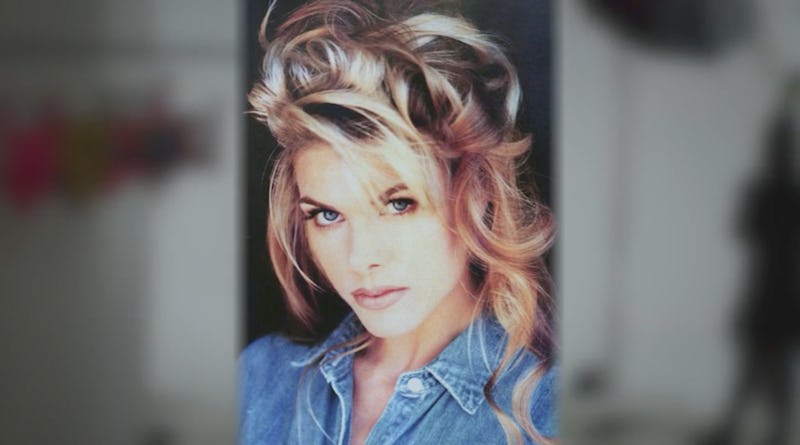 Investigation Discovery
FX's The Assassination of Gianni Versace introduced true crime audiences to the darker side of the fashion world by telling the story of how the renowned designer was shot and killed in 1997. But, unfortunately, Versace's violent death was not a first for that industry. In 1995, model Linda Sobek was found dead and the man found responsible was photographer Charles Rathbun. According to the Los Angeles Times, Rathbun was convicted of Sobek's murder in 1996. Two decades later, Charles Rathbun is still in prison having been given a life sentence for his role in Sobek's death, per that Los Angeles Times article.
The case is now being explored in the latest episode of Investigation Discovery's People Magazine Investigates: Crimes of Fashion. The series has also looked at death of Maurizio Gucci and will delve into Versace's on July 30. Monday's July 23 installment takes a closer look at Sobek's murder. The episode description says:
In November 16, 1995, 27-year-old Linda Sobek is living the Tinseltown life that few others can even dream of. She's blond ... former NFL cheerleader, and has nearly nine years of professional experience modeling. With an audition with a major television series later that day, she's well on her way to making it in an industry where few can. However, when she doesn't return from a modeling shoot in the Angeles National Forest, the troubling clues all point to a suspect and an industry with a dark history.
According to People magazine, Sobek was missing for eight days when photographer Rathbun lead police to her remains. He claimed he'd accidentally hit her with his car during a photoshoot. CNN reported that he claimed he then panicked and buried her body. But evidence indicated that her injuries were not consistent with a vehicle strike, per CNN. A separate Los Angeles Times story reported that her official cause of death was ruled as asphyxiation, most likely from strangulation. The coroner also reported that Sobek had been sexually assaulted prior to her death, according to the Los Angeles Times.
During his trial, Rathbun changed his story. Though he initially claimed that he accidentally hit Sobek with his car while showing her how to do doughnuts during a photoshoot, the first Los Angeles Times article reported that he later claimed the asphyxiation was an accident that occurred during an argument. The trial ultimately found him guilty of first-degree murder and sexual assault. The Los Angeles Times reported that Rathbun's lawyer addressed the court on behalf of his client after his sentencing. "[The family's] grief is unimaginable. At this point, apologies are terribly inadequate ... but apologies are all that my client has to offer."
He was sentenced to life in prison without the possibility of in 1996. According to California prison records, he still resides at the California Institution for Men today. He's now 60 years old.
If you or someone you know has been sexually assaulted, call the National Sexual Assault Telephone Hotline at 800-656-HOPE (4673) or visit online.rainn.org.