Dean Might Still Be Single After 'BiP' — So Look Alive, Ladies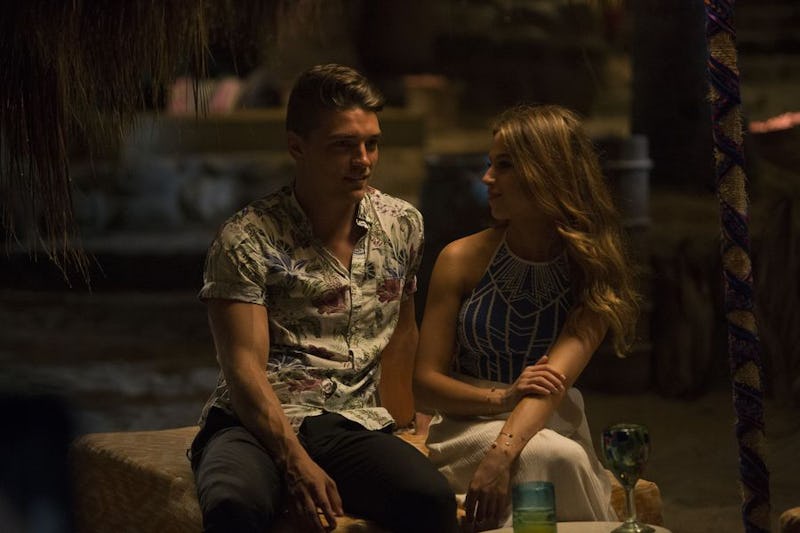 Paul Hebert/ABC
After Rachel's season of The Bachelorette, fans fell in love with Dean Unglert, even if the Bachelorette herself chose differently. But while Dean is already pursuing not one, but two different women on Bachelor in Paradise, will he be as unlucky in love there as he was on The Bachelorette? Whether or not Dean's single after Bachelor in Paradise won't be completely clear until the season comes to an end. But, surprisingly, even though he's already very popular on the beach, Dean's post-Paradise interviews suggest that he might actually have left Mexico without a new girlfriend by his side.
Maybe Dean is just playing a part, pretending to be misunderstood, sad, and lonely when in reality he's found the love of his life. He's got a pretty good sense of humor, judging by his time on The Bachelorette. But it's also possible that Dean just was just as embarrassed by his time on Bachelor in Paradise as he said he was. In an Instagram post announcing his appearance on Paradise, Dean wrote "Even though it looks like I was photoshopped into this picture, I promise I was in Paradise this summer. And I promise I make a complete [a**] out of myself. Yay!"
He wrote a similarly joking comment on Twitter.
And in an interview with Glamour, Dean talked about Paradise in not totally positive terms as well. When asked if he fell in love on the show, Dean said, "Did I find love in Paradise? Yeah, I'll be honest with you. I did find love in Paradise. Yeah. I don't see any need to hide it," but when asked if he's still in love now, after the show, he responded, "That's the kicker! That's the million-dollar question. I guess we'll have to tune in to find out. That's what the live reunion is for!" Honestly, Dean sounds a tiny bit unsatisfied about the way things turned out for him while competing on the show.
During an appearance on Bachelor Nation vets Ashley Iaconetti and Ben Higgins' podcast, Almost Famous, Dean said, "You can definitely feel the tension in the air, maybe among the people who were less solidified in their relationships" after filming stopped, and to Glamour, he said "I think there were definitely a lot of cliffhangers from the last episode that wouldn't have been able to be addressed without a live reunion." With the midseason hiatus, it sounds like Dean may have had his romantic mojo interrupted.
But everything Dean has said hasn't been negative. He's also touted the positive attributes of the show and talked about how visiting Paradise was exactly what he wanted in the wake of losing The Bachelorette. In the interview with E! News above, Dean said, "I was just more sold on the fun experience you could have in Paradise," and calls the experience a "blast." But in the same interview, Dean also said, "I think I have a lot of emotional maturity and growth to go through before I'm ready for something like" being the Bachelor. "Going to Paradise was perfect for me because it was much more relaxed, and just kind of a fun environment."
It's possible that Dean is happily in love with one of the women he met in Paradise. But it sounds like he was a bit thrown by the brief pause in Bachelor in Paradise Season 4 briefly halted filming, and while he says he found love, hasn't indicated that love lasted — and he's joked about being unlucky in love on the show. So, it may take more time before Dean finds a relationship that truly lasts.