It Sounds Like Glossier Is Doing Sunscreen Soon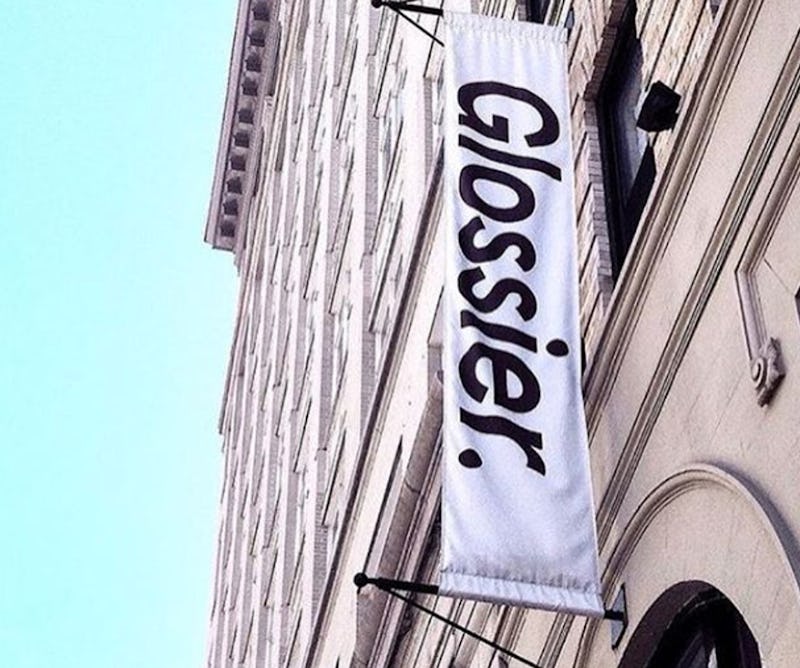 OK, so we know that Glossier's first blushes are on the horizon. The gel x cream Glossier Cloud Paint blushes are coming soon, after enjoying their debut at the 2017 Oscars, thanks to Chrissy Teigen and Taraji P. Henson, according to Women's Wear Daily. There are four Cloud Paint shades and brand founder Emily Weiss revealed the hues are inspired by New York sunsets and even suggested applying the Cloud Paints with fingers. But in her interview with WWD, Glossier's fearless leader dropped a huge hint about her Internet-loved brand, which promotes good skin first and makeup second!
Weiss told the publication that blush is the second-most requested product among the Glossier faithful. The first? Sunscreen. The legion of Glossier lovers is well aware that the brand listens to and communicates with its fans via social media, having crowd-sourced the phenomenal Milky Jelly Cleanser.
Click Here To Shop The Glossier Collection
So is Glossier launching sunscreen? It would seem so. WWD wrote that sunscreen "will roll out later this year."
I'm going to pause and let that sink in!
Bustle reached out to Glossier reps to confirm that a sunscreen is indeed in the works. But it would make complete and total sense for that to be the case, since the brand is so skin-focused.
Glossier Cloud Paints, $18, Glossier
This is the teaser of the Cloud Paints.
Glossier Super Pack, $65, Glossier
These are Glossier's Supers — nutrient-dense serums.
Glossier Boy Brow, $16, Glossier
The best-selling Boy Brow tames, shapes, grooms, and fills in brows. It's an essential in my morning routine.
Glossier Priming Moisturizer, $25, Glossier
The Priming Moisturizer Rich is Glossier's take on a super luxe face cream and it's everything.
The Glossier skincare and makeup products are minimalist but effective. As Weiss told WWD, her brand's products are about "getting skin ready."
Can you imagine adding a sunscreen to the mix! Will it be tinted? A high SPF? A spray? We'll just have to wait and see.
Images: Glossier/Instagram (5)