Robert Pattinson's New Movie Is His Most Intense Yet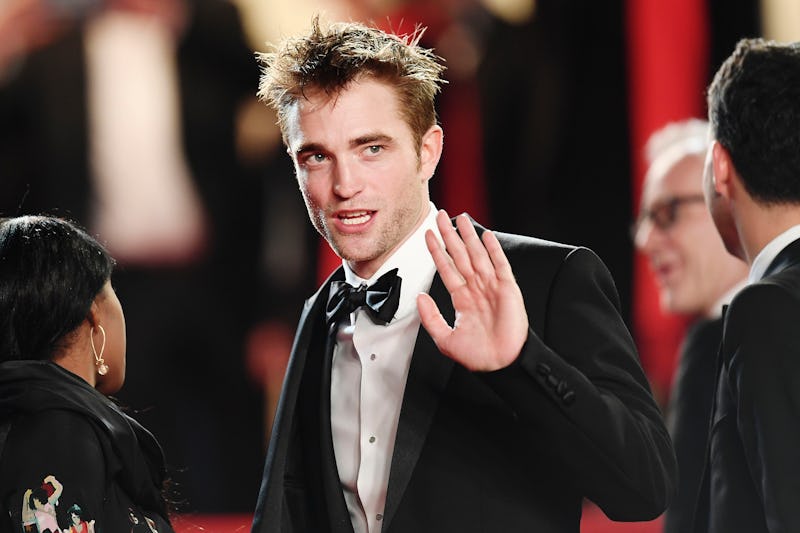 Matthias Nareyek/Getty Images Entertainment/Getty Images
Robert Pattinson made a name for himself as a young actor by first starring as Cedric Diggory in Harry Potter and the Goblet of Fire and then as Edward Cullen in the Twilight saga. Now, Pattinson has moved on to more adult fare, and his newest film — the crime drama Good Time — is garnering the best reviews of his career. The film is about two brothers — one of whom is mentally disabled — caught up in a bank robbery and evading the law, but is Good Time a true story?
The film has lots of tension and family drama, and not surprisingly, that's because it was manufactured that way. The movie is not based on a true story, but instead came from screenwriters Ronald Bronstein and Josh Safdie, the latter of whom directed the film with his brother, Ben Safdie. Ben also co-stars in the movie as Nick, the mentally handicapped brother of Pattinson's Connie. The pair attempt to rob a bank together in Queens, NY — well, Connie attempts to rob the bank with his brother as his accomplice — but things don't go so smoothly and Nick ends up arrested and thrown in jail. The film then follows Connie's attempts to free his brother from prison, while saddled with the guilt of knowing he's the reason why Nick ended up there.
The movie takes place largely in Queens, and that's actually where the Safdie brothers are from, making them prime candidates to make a film about the borough's darker side. Also adding to the film's realism was the casting process utilized by the brothers. Rather than relying solely on experienced actors, the two sought out regular people on the streets of New York to portray smaller characters in the film, and ended up getting some real true-to-life moments on camera. Pattinson also did his part to understand what his character was going through, visiting prisons in character while preparing for the role.
The story and characters of Good Time may be completely made up, but the filmmakers went to great lengths to give the film a sense of gritty realism, and their efforts are paying off big time with critics.