Harry Styles' Solo Album Could Be Here Soon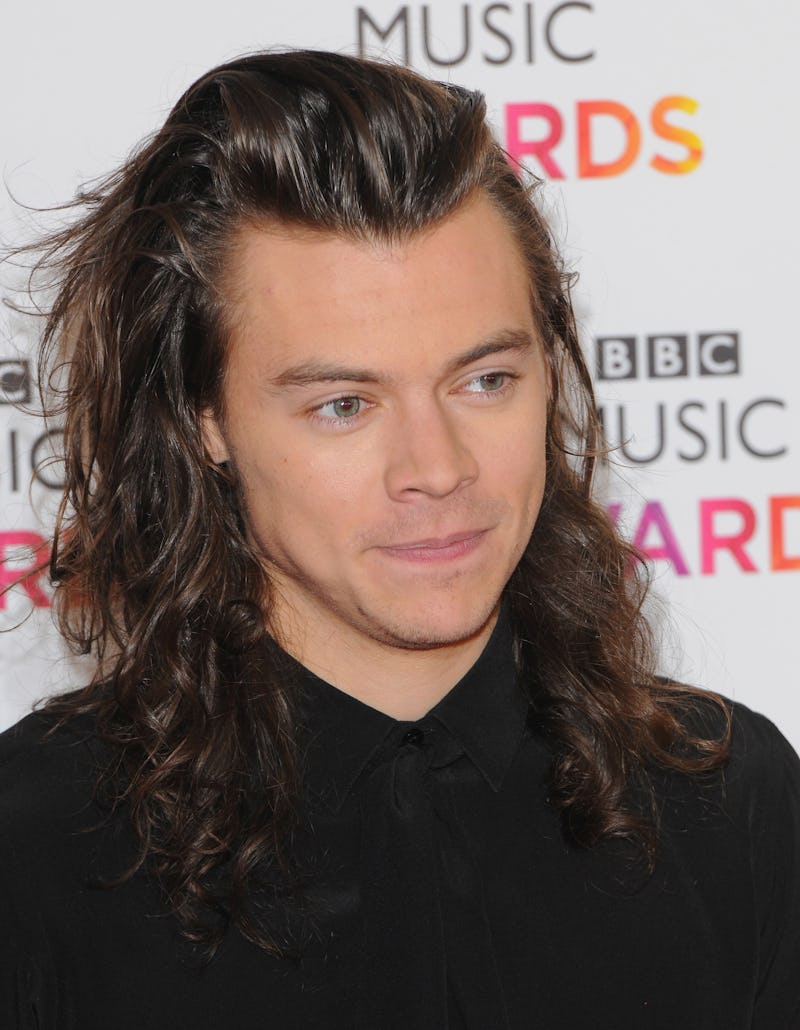 Eamonn M. McCormack/Getty Images Entertainment/Getty Images
When Zayn Malik left One Direction in 2015, fans worried what it would mean for both the singer and the group. While we all feared the split would be the dissolution of 1D, I don't think anyone realized just how big Malik's solo career would be. In the past two years, the other members of the group have also announced solo albums and projects, and hopefully we'll get to see them all rise to success as well. The only member whose future has been a bit unclear is Harry Styles, who never definitively announced solo work. However, on Saturday, a video started circulating on Twitter that raised some eyebrows, and now, it looks like a Harry Styles solo album could be coming soon.
In the video, Styles is seen heading through clouds of smoke towards the white light streaming in from an open door. In the last moment, the singer looks up just long enough for fans to confirm that it is indeed him in the video, with his unmistakable curly hair and green eyes. As the clip fades to black, the date "April 7th" appears on the screen. While it is all very mysterious, there's a good chance this will be the release date for Styles' first solo single.
If Styles is going to release a solo album, his 1D peers have set a high bar. Within a year after leaving the group, Malik was penning chart-topping singles and collaborating with major stars like Taylor Swift. Louis Tomlinson released "Just Hold On", an interesting collaboration with Steve Aoki. Niall Horan went a different route, and announced an acoustic solo album as well as potential work with Shawn Mendes. Last but not least, Liam Payne revealed he had signed with Capitol Records and that a new album would be released soon.
Rumors of Styles' solo career have been flying for a while now. Shortly after One Direction announced its hiatus in 2015, Styles started registering songs with ASCAP (American Society of Composers Authors and Publishers), which is usually a sign that an artist has a record in the works. In 2016, it was confirmed that the star signed a deal with Columbia Records.
While this video alone suggests that Styles has new music on the way, there are other signs something is up, too. On Saturday the star returned to Instagram after many weeks of social media silence, sharing three blank white pictures. Styles also tweeted the 'gram out, and the icon and banner on his account are the same white pic.
It's unclear what all this white space means for the star and his forthcoming album, but it seems safe to say that something is in the works. Fans just have to sit tight for a couple more weeks to find out what Styles is planning, but there's a good chance it will be some new tunes. This should be great news for all those 1D lovers who were particularly fond of Styles and who have been bummed since the hiatus was announced.
So, what kind of solo music is Styles planning? Will it be an acoustic album like Horan's solo venture? An crazy collab with an electronic artist? A more mature take on the pop sound, a la Malik? Only time will tell — April 7 will be here soon.