Hilary Duff's Home Was Reportedly Robbed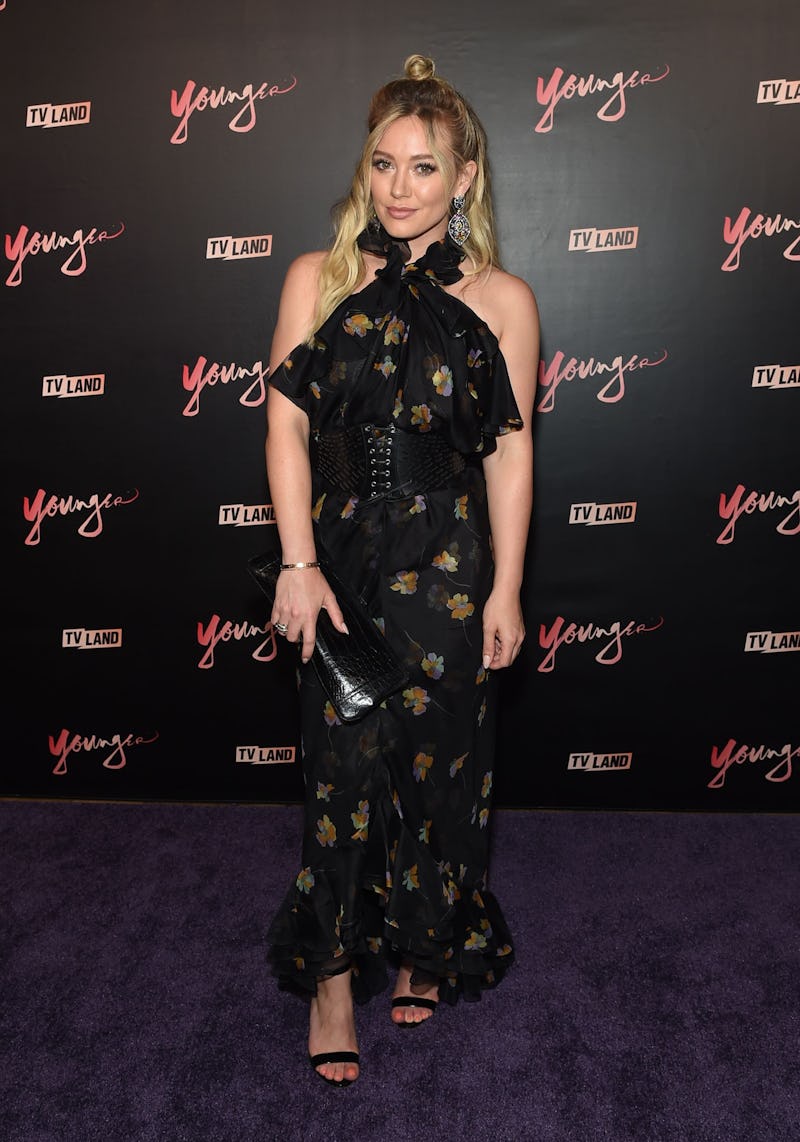 Jamie McCarthy/Getty Images Entertainment/Getty Images
Sad news: Multiple media outlets are reporting on Sunday that Hilary Duff's Beverly Hills home was burglarized while she was on vacation with her son in Canada. As first reported by TMZ, the Younger actor's house was allegedly broken into last Wednesday and thousands of dollars worth of jewelry was taken. Bustle has reached out to the Beverly Hills Police Department and a representative for Duff, but has not yet heard back. But it sounds like Hilary Duff is OK, considering his awful situation.
An unnamed representative for the Duff told The Daily Mail:
"This is a scary and upsetting situation for anyone to go through, but Hilary is thankful that her family, her staff, her home and her pets are all safe. That said, she has a significant security team in place that will work with the authorities on this incident and handle security measures moving forward."
According to TMZ, the intruders reportedly broke down a door and her home's alarm did not sound. The media outlet noted that because Duff is still in Canada, the Beverly Hills police do not know the extent of the robbery, but unnamed sources have said the robbers may have stolen Duff's jewelry. Police confirmed to E! News that a home in the Duff's neighborhood was burglarized.
Last week, Duff posted many photos and videos of her trip to a unknown location in Canada with her son Luca. Her ex-husband and Luca's father, Mike Comrie, is a retired hockey player from Canada. In the Instagram videos, the former Lizzie McGuire star and Luca are enjoying quality time together and having fun doing back-flips into into a body of water.
Several fans on social media recognized Duff during the trip and posed with the actor as she visited Buffalo, N.Y. on July 21.
Some media outlets have speculated that the social media posts may have alerted the robbers to knowing Duff was not at home. For now, that is merely speculation, though, and we should be thankful that Duff and her young son are currently safe and sound.