How To Know Which Address You Should Use To Vote In The 2018 Midterms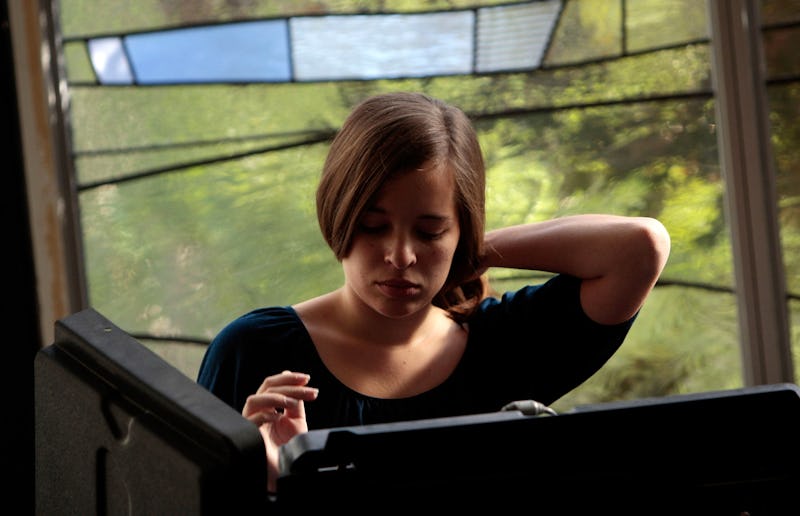 Chris Hondros/Getty Images News/Getty Images
Midterm elections are almost here and voters are getting ready to cast their ballots. As you prepare for Election Day, you may have some questions about voting. In particular, maybe you're wondering whether or not it is illegal to vote using an old address. As it turns out, it depends on your living situation as well as on how you define "old address."
Of course, it is unquestionably illegal to vote more than once. You must only cast one ballot in one state per election. Depending on your situation, you technically can be eligible to vote in more than one state. However, you must choose in which state you wish to vote on Nov. 6.
Generally speaking, people have one address (where they live and permanently reside) and simply vote using this address. However, some people have permanent addresses to which they eventually plan to return, as well as residential addresses where they currently live. Typically (though it depends on state laws), you are eligible to vote at your permanent and current addresses — but not both at once.
College students offer a perfect example of this situation. As ThoughtCo outlined, generally, if college students go to school in states or local jurisdictions that differ from their permanent addresses at their parents' homes, they can choose to vote in either their residential voting district or in their parents' voting district. Where students vote usually depends on their preference, though they do have to be sure to register to vote in the location of their choice.
Thus, in terms of answering the "old address" question, it depends on how you characterize an old address. While some college students who live on campus may consider their parent's address an "old" one because it's different from their current residence, it is still usually very much eligible for voter registration purposes.
Of course, on the flip side, if you live in the United States and have permanently moved from an old address and have no intention to return, then you need to register at your current address. You should not be voting using an old address in this situation.
The rules for American citizens who live overseas also offer some unique caveats to the old address situation. As the Federal Voting Assistance Program (FVAP) described, Americans living abroad (including military service members) can vote using their last legal residence in the United States. This applies even if they no longer live at that address (which they often don't since they're abroad), if they no longer have other ties to the state in which the address is located, and if they aren't sure whether they will return to the state once they move back from abroad. Thus, using a so-called "old address" to vote if you're an American living abroad is certainly allowable.
Overall, people only have one address — their current one — and they will use that to vote. However, for those with different residential and permanent addresses, voting often involves a choice of where you will register and cast your ballot. Of course, since voting laws are complex and differ by state and locality, be sure to check your local election laws to determine your eligibility to vote in a certain jurisdiction.