This True Crime Special Shows How Premeditation Changes Everything At A Murder Trial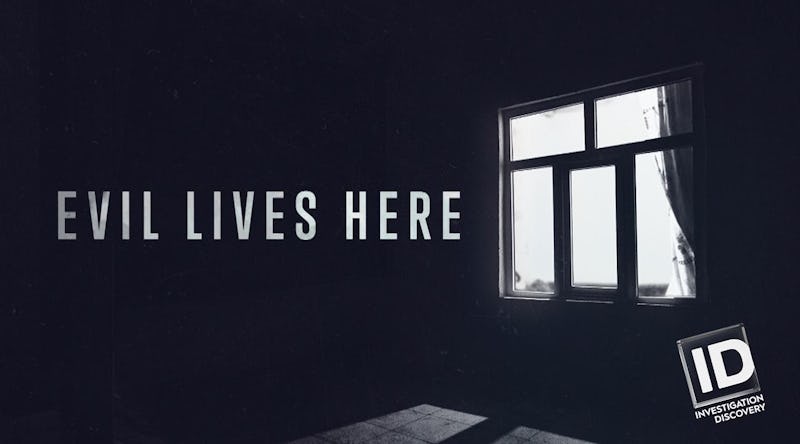 Investigation Discovery
The latest episode of Investigation Discovery's Evil Lives Here chronicles the case of James Randall who was convicted of murder after the death of two Florida sex workers in the '90s, per the Telegram & Gazette. The episode is set to feature interviews from Randall's ex-wife, Linda Wittmier, and ex-girlfriend Terry Jo Howard who, according to the Evil Lives Here episode synopsis, "never realized how lucky they were to survive his twisted sexual desire to kill." According to Florida Supreme Court documents about his trial, Randall admitted to having "a propensity to choke women for sexual excitement," as the documents put it — which is the key to this whole case and provides the answer to whether James Randall is still in prison in 2018.
Warning: This article contains information about sexual assault, which some may find triggering.
The court documents state that Randall was arrested in July 1996 and charged with the murders of Wendy Evans and Cynthia Pugh, whose bodies were found in October 1995 and January 1996, respectively. Fibers found on both bodies tied Randall to the crimes. The court documents state that Randall was convicted of first-degree murder for both crimes and sentenced to death.
But, according to the Telegram & Gazette, that 1997 sentencing was overturned in 2000. After the Florida Supreme Court reviewed the case, it was determined that Randall could only be convicted of second-degree murder, because there wasn't enough evidence to prove premeditation. The court ruled that the deaths could have come about because of Randall's admitted interest in choking women during sex. Court records state that both his ex-wife and his girlfriend at the time of the murders, Terry Jo Howard, testified to his sexual propensity for choking and claimed he'd also done so to them.
In fact, per the court records, Randall had been convicted of sexual battery to his then-wife Linda in 1986, years before these murders. According to the Telegram & Gazette, Linda testified that he'd choked her and she thought she was going to die. He was sentenced to five to seven years and released in 1992. Per the Telegram & Gazette, he didn't report for probation and instead moved from Massachusetts to Florida, where he would eventually go on to kill Evans and Pugh.
According to court documents, Howard allegedly asked Randall during a prison visit why he hadn't killed her during their time dating. She claimed that Randall allegedly responded by tracing in the air with a finger, "I hurt others so that I would not hurt you."
The Telegram & Gazette reported that, because of his recorded history of choking women, Randall's sentence was changed from the death penalty to life in prison following the adjustment from first degree murder to second degree.
According to his inmate record on the Florida Department of Corrections website, Randall is still serving out his life sentence at Charlotte Correctional Institution, which is a men's prison in Punta Gorda, Florida. Randall was 41 at the time of his arrest in 1996 for the two murders. Two decades later he remains in prison, doing his time at the age of 63. You can see his full case unfold and hear from those who thought they knew him best during Investigation Discovery's Evil Lives Here episode on Aug. 20 at 9 p.m. ET.
If you or someone you know has been sexually assaulted, call the National Sexual Assault Telephone Hotline at 800-656-HOPE (4673) or visit online.rainn.org.