This Late Arrival To 'BiP' Is Reportedly Already Engaged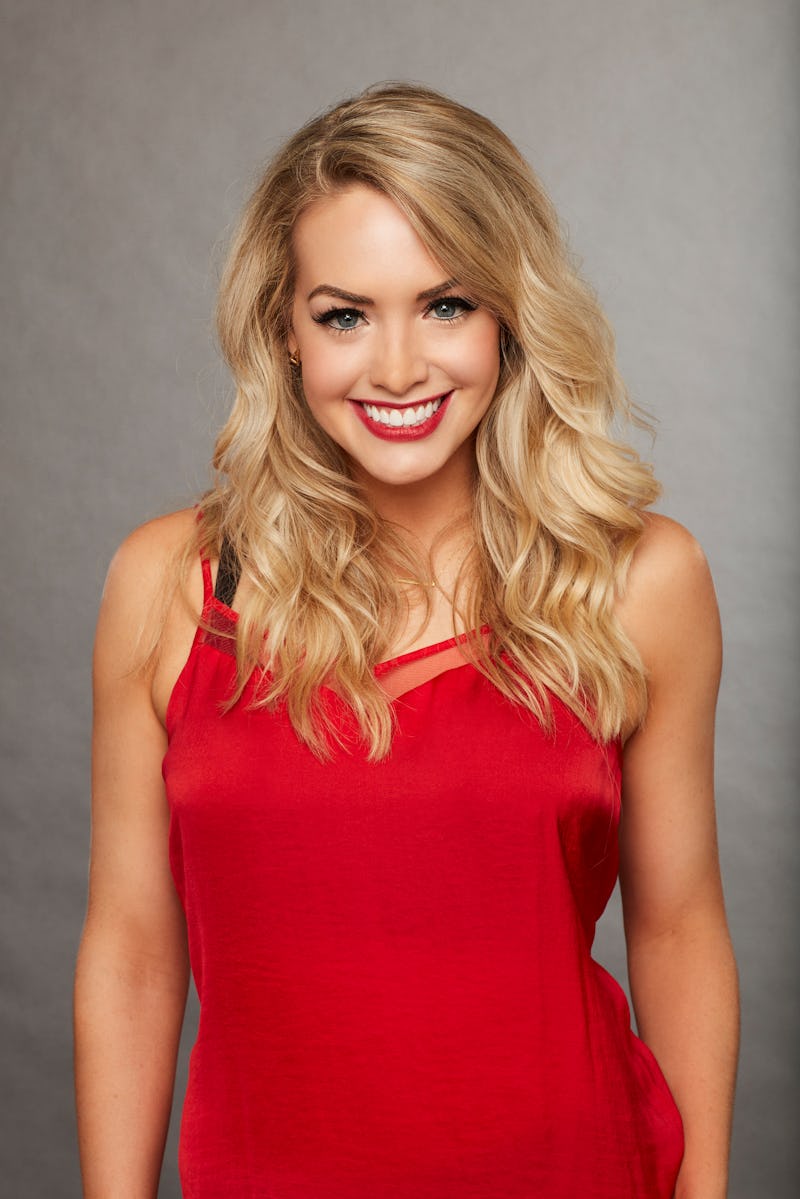 ABC
Now that the long-awaited premiere of Bachelor in Paradise has come and gone, fans are dying to know who ends up with who. They do know, however, that the folks who showed up on the first day of Paradise won't be alone for long. Some additional suitors are expected to show on Tuesday night's episode, including Jenna Cooper, the funny and charming blonde from Arie Luyendyk Jr.'s season of The Bachelor. Obviously, things didn't work out between her and Arie, so the real question is: Does she find love in Paradise and is Jenna dating anyone after Bachelor in Paradise?
She didn't get much of a chance to shine on The Bachelor, so she has decided to embrace the BiP experience in full force. "Nothing can bring a person down quicker than hiding who they really are," she wrote on Instagram. "Over the past couple years I decided to rise up, be exactly who I am, and pursue life and happiness fiercely. I have been overwhelmed with support and I'm so thankful..and now I'm so excited to share all the sides of me with all of you."
One thing's for sure — all of Jenna's sides pique the guys' interest in Paradise. But rumor has it that one particularly gorgeous, equally blonde and blue-eyed person wins her heart over for good.
In the BiP trailer, Jenna seems to be quite literally caught between two guys, who happen to be notorious rivals Jordan Kimball and David Ravitz from Becca Kufrin's season of The Bachelorette. Jenna is spotted sitting between the two of them on one of the beach's day beds while they share some heated banter.
"David's just like, a sneaky little boy," Jordan says in the trailer. "I'm pretty sure I got a pair of testicles, and the prettiest girl in Paradise on my arm." And that prettiest girl he's referring to might be Jenna. "Jenna could be the thing that ignites the feud between Jordan and David," Kendall says in the trailer. Toward the end of the clip, Jordan and Jenna appear to be making out on a hotel room bed.
Kimball told Us Weekly that Cooper is "just the right type of personality" for him. "She's like a California dream kind of style: blonde hair, blue eyes," he said. So while it's pretty obvious that Jordan could fall for Jenna, it's not as clear who Jenna chooses to be with.
"This time instead of playing in the rocks, I will be playing in the sand," Cooper told The News & Observer. "My journey to find love will be a whole lot hotter in Mexico. Full of tears, smiles, drinks, kisses, bikinis, burritos and repeat! I'm looking for a man who can keep up. Someone who can handle my energy, loves my ever-present but endearing flaws, and wants to help me make a positive difference in the world. I'm so excited about the possibilities!"
It has been rumored, thanks to TV spoiler Reality Steve, that Jenna and Jordan are engaged by the season's end. While that information has not yet been confirmed, Jordan is happy with how the season ended for him. "I do find someone for me in Paradise," he told the Citrus County Chronicle. "It ends on a very good note." Will that good note be shared with Jenna? There's only one way to find out for sure.