Jackie Evancho's Sister Won't Watch Her Sing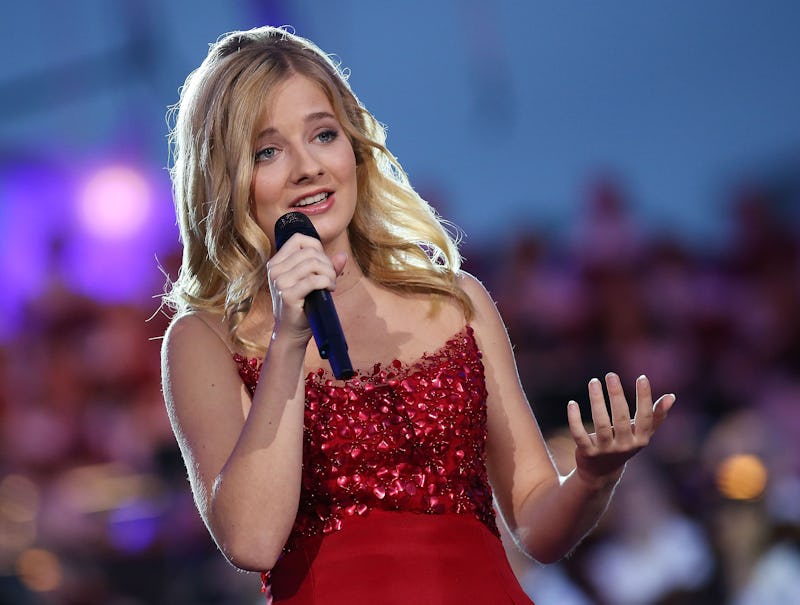 Paul Morigi/Getty Images Entertainment/Getty Images
There are plenty of subplots heading into the inauguration of Donald Trump, some of them having to do with policy, controversy, and make no mistake, a to of international intrigue. And yet, even the inauguration performer's list has drawn some attention ― Trump himself tried to bolster the credibility of one of his invites, former America's Got Talent contestant and singer-songwriter Jackie Evancho, in a laudatory (and false) tweet last week. But even Evancho's story has an element you might not have realized ― who is her sister Juliet Evancho, and will she be attending the inauguration?
While Jackie is slated to make some personal history by performing at the Trump inauguration, her sister Juliet is driving at history and relevance or a very different kind. Juliet, 18, is a transgender young woman who's currently involved in litigation over the very same issue that's paralyzed the state of North Carolina ― she's suing her school district, in the Pennsylvania suburb of Gibsonia, in the hopes of winning the right to use the bathroom that corresponds with her gender identity.
Needless to say, the world of transgender rights and legal advocacy for them seems a somewhat far cry from the political world of the incoming Trump administration, particularly the worldview of vice president Mike Pence, who once signed a discrimination-enabling "religious freedom" law while governor of Indiana. But Juliet reportedly supports Jackie's decision to play the inauguration, and, as she told Rolling Stone, she doesn't consider her lawsuit to be part of any "superpolitical" framework as regards to the presidency.
I'm getting out and advocating. It's not really for any superpolitical aspect when it comes to the presidency.
As WPXI news details, the Pine-Richland School District didn't always prohibit transgender students like Juliet from using the bathroom that reflected their own identity, but a rule barring such use was passed last September changed the rule, and pulling the rug out from under the district's transgender students. Juliet specifically told them that the decision had made her a target for harassment. "I think they feel empowered now that they have this invitation from the policy," she told WPXI.
She also told them that Jackie had suffered some harassment over the issue, by at least one student who targeted her due to Juliet's gender identity. Suffice to say, this is an issue the whole family has faced.
That said, Jackie clearly has everyone's support for the inauguration performance, regardless of the political or social implications of it. That said, however, Juliet will not be in attendance, citing a prior conflict. As The New York Times noted in its reporting on the sisters, however, it's not clear whether Juliet was actually invited by the Trump team ― Boris Epshteyn, spokesman for the inauguration planning, reportedly did not respond to the Times' query.