Kat Von D's Lolita Everlasting Lip Liner Was A Huge Hit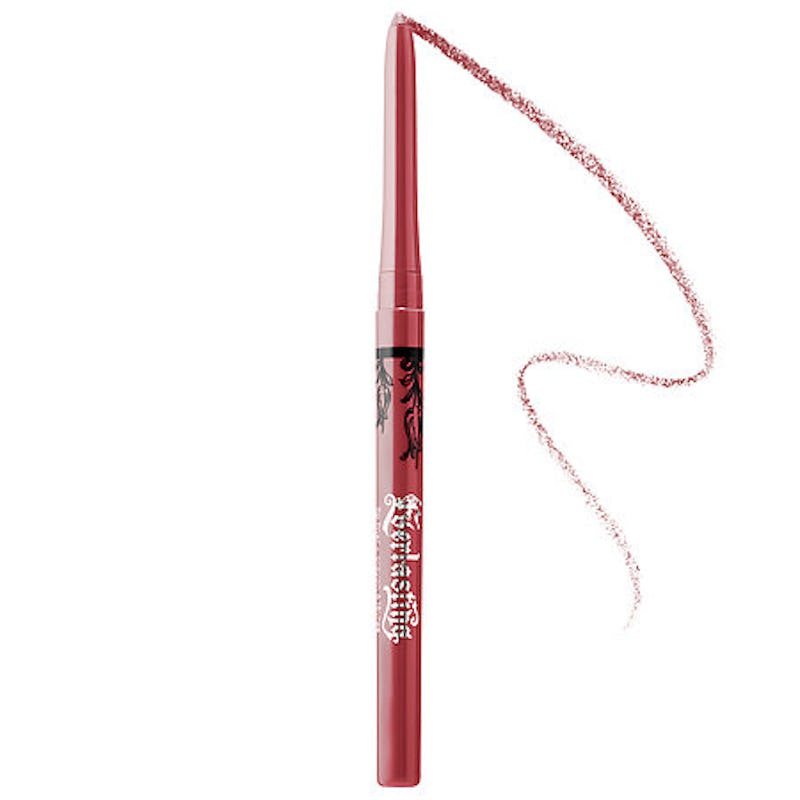 Courtesy Sephora
When Kat Von D gives you the chance to get a perfectly lined pout — you take it. And clearly most beauty lovers agree with that statement, because Kat Von D Beauty's Lolita Everlasting Lip Liner is sold out. This month's Everlasting Flash Sale item was very popular.
The color was made to pair with the chestnut rose lippie that already exists from the brand. So, if you're the proud owner of the Lolita Everlasting Liquid Lipstick, then you were likely even more tempted to scoop up the liner in the same shade. Unfortunately, the Lolita lip pencil sold out on the Sephora website, but if you didn't get the chance to add it to your cart — don't be too disappointed.
The full range of 30 lip liners from the KVD brand will become available to shop on Apr. 11, according to Kat Von D's Instagram. Of course, the Lolita hue will be among the new products hitting the Kat Von D Beauty website. Each one retails for $18, and based on the teaser photos you're going to want to add quite a few of them to your collection. Clearly, the first liner to go on sale was a huge hit, so be sure you purchase these items as soon as you can. Because you wouldn't want to miss out on the chance to have a precise pucker again.
This deal didn't last for long. Lolita liner is too good to go without purchasing.
The first-ever lip pencils from the brand are said to be comfortable to wear and easy to apply, and that's all you could ever hope for from a lip product.
The Everlasting Liquid Lipstick and the Everlasting Lip Liner makes an unbeatable combination.
Everlasting Liquid Lipstick in Lolita, $20, Sephora
The lipstick is still in stock, so if you need to complete this classic lip look, you need this hue in your cart.
There are plenty more colors where this neutral one came from, too.
You can expect existing shades, such as Lolita and Lolita II, but there are also brand new colors coming your way!
Especially if you missed the special Sephora promo, be ready to purchase a product or two as soon as they become available to shop. Your pout deserves it!