So, About Kendall Jenner's Snake Body Art...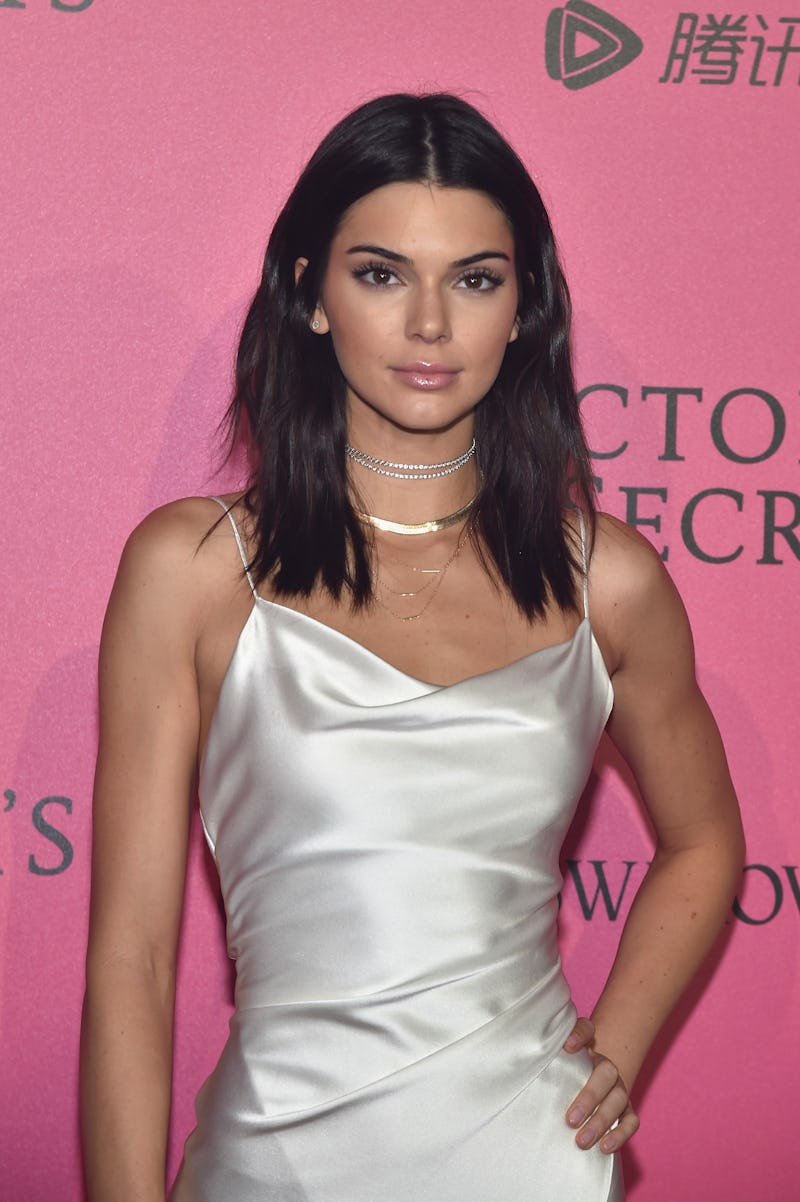 Pascal Le Segretain/Getty Images Entertainment/Getty Images
When it comes to the Kardashian/Jenner clan, tattoos are pretty standard. Kylie Jenner just added some fresh ink to her ankle, and her sister Kendall has been known to flaunt her body art proudly on social media. So when the stylish sisters decide to add some new ink to their collection, it's safe to assume it's the real deal, right? A recent photo from a magazine spread has got everyone wondering — is Kendall Jenner's snake tattoo real? Here is the 411.
V Magazine has shared an image from their January 2017 issue of the 21-year-old, and she looks stunning as usual. What is unusual, though, is the gigantic snake tattoo she is rocking in the picture. The ink features light green intertwined snakes with intricate detailing sitting at the side of her hip, stretching all the way from her hip bone down to her mid thigh. The tattoo is huge, not to mention wildly edgy and very unique. While the model does appear to be fond of body ink, she seems to favor dainty designs over large prints.
The question now remains — is it the real deal? Or is this the work of a very talented makeup artist? It seems to be the latter, in this case.
Feast your eyes on the massive body art and judge for yourself.
According to V magazine Jenner is just one of many supermodels who got "tatted" for the mag's latest issue. The cover shoot also features the likes of Joan Smalls, Lara Stone, and Amber Valletta, among others.
As it turns out, the tattoos were custom created by tattoo artist Jenai Chin, who confirmed they aren't the real thing in an interview. "I'll make a stencil of it and the stencil is made out of the same things that we do for real tattoos, so that goes onto the skin and instead of me using a needle and ink, I just use paint and airbrushing," she explains.
KJ fans can rest easy knowing her enormous snake tattoo is nothing but faux.