This True Crime Special Dives Into A Ridiculously Complicated Murder Case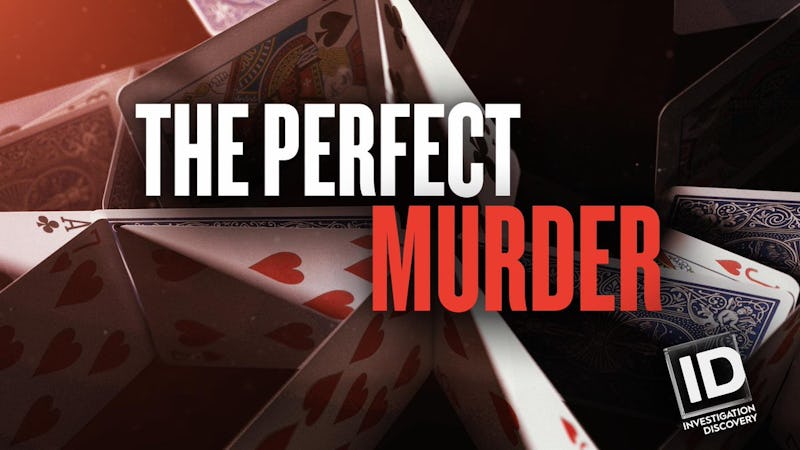 Investigation Discovery
It's not often that the prosecution and defense agree on something in a homicide trial. But, accordng to the New York Times, both sides agreed that Jeffrey Locker allegedly staged his own suicide to allegedly commit life insurance fraud. Both teams of lawyers also alleged that Locker hired Kenneth Minor to kill him. So, Minor was initially sentenced to 20 years in prison for murder in the second degree, per the NYT. But his sentence has actually changed since the initial 2011 ruling, so is Kenneth Minor still in prison?
One of Minor's key arguments during his trial is that this is allegedly what Locker wanted. According to the Times, Minor claimed that he'd been hired to help Locker allegedly stage his own death so that his family could get the millions of dollars in life insurance policies he'd recently taken out. Minor claimed that Locker would not have wanted Minor to get a long sentence for carrying out Locker's alleged wishes. "He did not want this for me, for me to lose the rest of my life," Minor claimed in court, per the Times. "In the end, Mr. Locker is where he wanted to be. I can't take that back now, but I'm no animal. And I ain't got no malice in my heart."
Minor also implored the judge for a sentence that would allow him to "try to make it home before I'm a senior citizen." He was sentenced to 20 years to life in 2011, according to the Times.
Later, in 2012, the New York Daily News reported that Locker's $4 million life insurance policy, taken out only a month before his 2009 death, had been canceled. A judge ruled that Locker had "misstated his his annual income as $800,000" when, in actuality, he was in a lot of debt.
Then, in 2013, Minor's initial conviction was overturned. According to the Washington Post, the jurors had been told that assisted-suicide fell into the murder category — but, in New York, it's actually categorized as second-degree manslaughter. With his conviction overturned, Minor took a plea deal where he pleaded guilty to first-degree manslaughter. His sentence was then changed to 12 years, per the Washington Post, with his five years already served counting towards his total sentence.
Now the strange case will be explored in Investigation Discovery's The Perfect Murder. The Aug. 16 episode, titled "A Motive Most Bizarre," airs at 9 p.m. ET. The synopsis reads:
"Jeffrey Locker, a 52-year-old successful motivational speaker is found stabbed to death in East Harlem. Detectives first suspect Locker was in the wrong place at the wrong time. The truth, they will learn, is far more complex and shocking."
According to his inmate record on the New York state website, Minor is now eligible for parole on Aug. 3, 2019. If he's not granted parole, his sentence maxes out on April 23, 2021. By his parole date, Minor will be 46. If he has to stay in prison for his full sentence, he will be 48. So, it seems like his desire to leave prison before he's "a senior citizen" will be fulfilled.
If you or someone you know are experiencing suicidal thoughts, call 911, or call the National Suicide Prevention Hotline at 1-800-273-8255 or text HOME to the Crisis Text Line at 741741.