This New Investigation Discovery Episode Follows A Tragic Murder With Many Implicated Players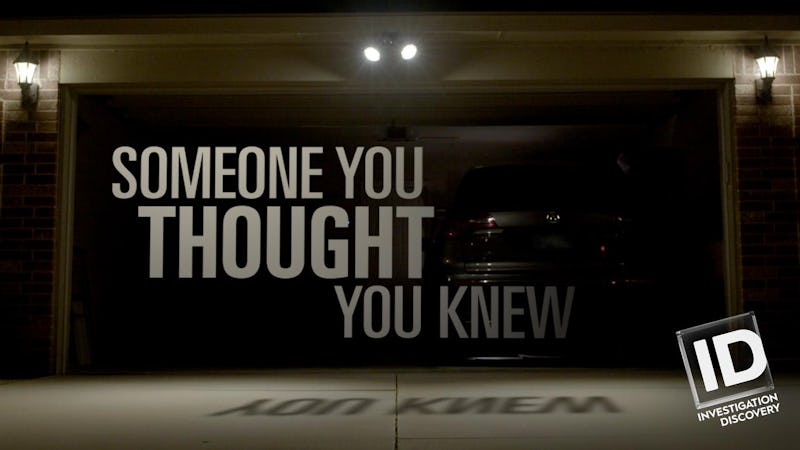 Investigation Discovery
On Aug. 16, Investigation Discovery's series Someone You Thought You Knew continues by exploring the tragic death of 26-year-old Tabatha Bryant. According to the Daily Messenger, three different people were convicted for their roles in Tabatha's death, including her husband Kevin Bryant, her stepbrother Cyril Winebrenner, and her stepbrother's girlfriend Cassidy Green. While Winebrenner was convicted for carrying out the act and Green was convicted for supplying the weapon, Tabatha's husband was convicted for orchestrating her death by reportedly paying Winebrenner to carry it out, as reported by Daily Messenger . So, is Kevin Bryant still in prison?
According to court records, Kevin Bryant was convicted of first-degree murder after the 2003 death of his wife Tabatha, who was found shot and stabbed in their shared home. Through the investigation, it was revealed that Bryant had reportedly paid Tabatha's stepbrother $5,000 to kill his wife, per the Daily Messenger. Court records show that Bryant suspected his wife was having an affair, and hired a private investigator to tail her shortly before her death. Following her murder, Bryant aroused suspicion when he reportedly told an investigator, "let's just say I'm responsible," per court documents. When asked if that was his way of admitting involvement, Bryant backtracked, saying that he wasn't saying anything. Ultimately the court found him guilty of first-degree murder and court records show he was sentenced to life in prison without parole.
According to the Daily Messenger, Winebrenner admitted to shooting Tabatha and plead guilty to first-degree murder, which carried a sentence of life in prison without parole. Winebrenner's girlfriend Cassidy Green was convicted of first-degree manslaughter for aiding in Tabatha's death by reportedly providing the gun, driving Winebrenner to and from Tabatha's house, and helping to hide evidence, per the Daily Messenger. Green was sentenced to 15 years in prison.
This complicated case has a lot of players, and all will be explored in the Aug. 16 episode of Someone You Thought You Knew, titled "The Wolf & The Sheep." The episode synopsis reads:
"Kevin and Tabatha Bryant are a picture-perfect couple, living with their two young sons in Penfield, New York. But when Tabatha is found stabbed to death at home, a steamy affair and many double lives are revealed to the town's unsuspecting residents."
According to inmate records on the New York department of corrections website, both Winebrenner and Bryant are indeed still serving time for the 15-year-old crime because of the life sentence without parole. Bryant is housed at Five Points Correctional Facility, a maximum security men's prison, according to the New York department of corrections website. Winebrenner is being held at Attica Correctional Facility, a maximum security prison most famous for the Attica prisoner riots of 1971. Green, with her sentence of 15 years, has since been released on parole from the medium security women's prison Albion Correctional Facility. Her inmate records state that she was granted parole in December of 2015. Her full sentence would have expired in July of 2018.
According to their inmate records, Bryant is now 60 years old, Winebrenner is now 37, and Green is now 36. All of them are getting to live much longer lives than Tabatha, dead at 26.