Kimberly Guilfoyle Had A Completely Different Career Before Joining Fox News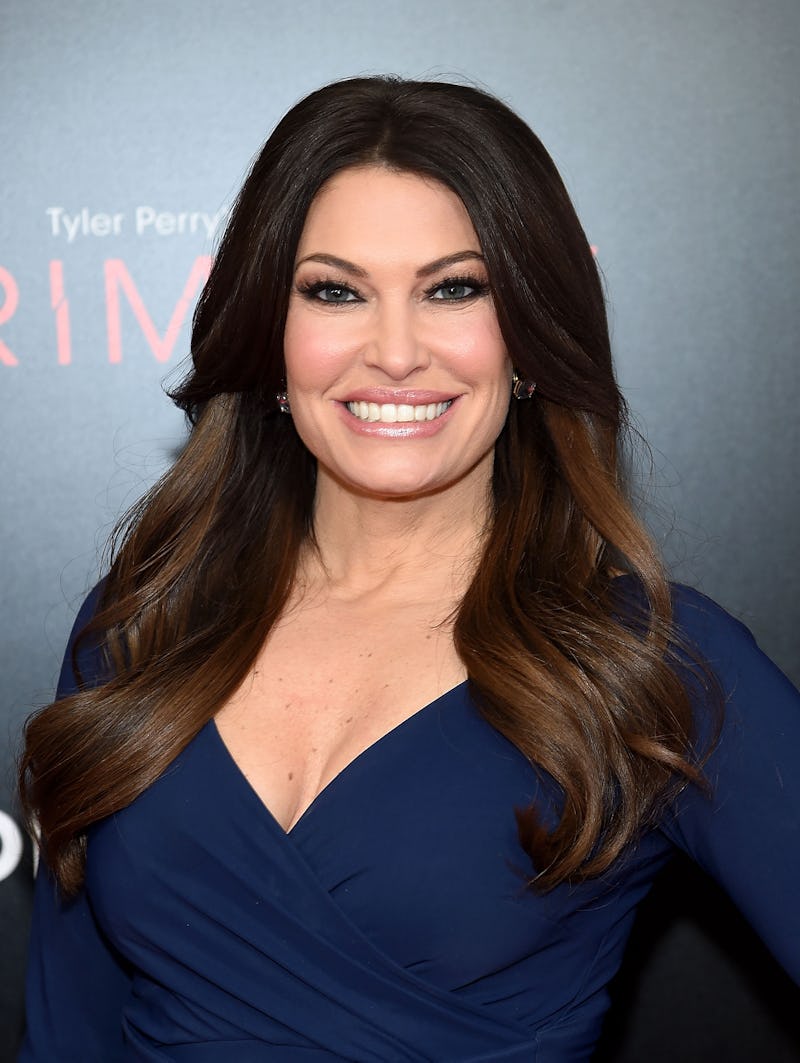 Jamie McCarthy/Getty Images Entertainment/Getty Images
Page Six reported on Wednesday that Fox News host Kimberly Guilfoyle is dating Donald Trump Jr., who's in the process of divorcing his wife, Vanessa Trump. Those with long memories might recall that Guilfoyle was once married to former San Francisco Mayor Gavin Newsom, a liberal Democrat, so it's natural to wonder: Is Guilfoyle a Republican or Democrat?
She's a Republican, and according to The Mercury News, she has been since she was young. The Mercury News reported in 2017 that Guilfoyle registered as a Republican when she was a student at University of California Davis, and later joined the school's Young Republicans club. She now hosts the The Five, a conservative TV show on a conservative channel, and was rumored in 2017 to be in the running to serve as President Trump's press secretary. Now, according to Page Six (and Us Weekly, which spoke to a source that confirmed the initial report), she's dating President Donald Trump's eldest son.
That's quite a contrast to her ex-husband, Newsom, whom Guilfoyle married in 2001. A former two-term mayor and current candidate for California's governorship, Newsom skyrocketed to national prominence in 2004 when he ordered San Francisco clerks to issue marriage licenses to same-sex couples. This was a full 10 years before the Supreme Court declared gay marriage legal in all 50 states, a fact Newsom hasn't been shy to bring up since launching his campaign for governor.
Although the two divorced in 2005, shortly after Guilfoyle began her TV career, she told The Mercury News that they're still close friends, and had kind words for the prospect of a Newsom governorship.
"I think that he will be governor of California. I think he will do an outstanding job," Guilfoyle said. "I respectfully disagree with some of his positions that I don't believe in. However, I think he's authentic in terms of what he believes and what he's willing to fight for and I think that's really the most you can ask for of our politicians."
Before making a career for herself as a TV host, Guilfoyle was a well-respected prosecutor in Los Angeles and San Francisco. She told The Mercury News that when she was working on gang prosecutions in Los Angeles, a few of the gangs put out contracts on her life — "which are no longer valid, thankfully," she added. After doing stints on Court TV, Good Morning America and CNN, she landed at Fox News, where she currently co-hosts The Five.
It was reported in March that Vanessa Trump was filing for divorce from Donald Trump Jr., and the two formally announced their split shortly later. "After 12 years of marriage, we have decided to go our separate ways," the couple said in a joint statement. "We will always have tremendous respect for each other and our families. We have five beautiful children together and they remain our top priority. We ask for your privacy during this time."
A strong supporter of the president, Guilfoyle is now reportedly dating Donald Trump Jr.. The two were seen arriving together at a party Sunday for newly-installed U.S. Ambassador to Germany Richard Grenell, according to Page Six, and reportedly "stuck close to each other, and later left together."
"Don Jr. and Kimberly are seeing each other, and are having a great time," a source told Page Six. "While he wants to respect the privacy of his family, he is getting divorced, and he enjoys Kimberly's company."
Guilfoyle drew controversy in 2017, when she defended her former boss Roger Ailes against multiple claims of sexual harassment by current and former Fox News anchors. Though Ailes ultimately resigned from the network over the controversy, Guilfoyle called him a "champion of women," and said that he'd never acted inappropriately toward her. Ailes died later that year.