Kylie Cosmetics' Strawberry Shortcake Kylighter Is The Perfect Spring Product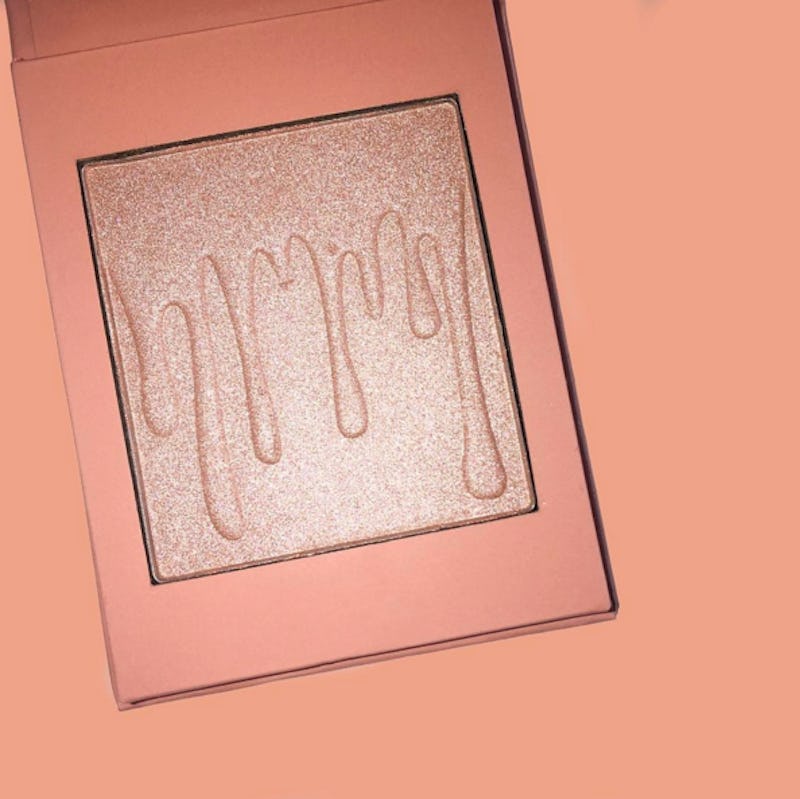 kyliecosmetics/Instagram
Highlighter is a year-round kind of necessity, but especially now that spring is on its way, you're going to want to glow a little brighter. So, naturally, Kylie Jenner timed the launch of her all-new Kylighters to coincide with the start of the season. Can you still buy the Kylie Cosmetics Strawberry Shortcake Kylighter? You need to get this shade in your makeup bag, stat!
Your spring beauty routine is likely going to be all about color and shine. So, this light pink highlighting product really is a must. These items were recently restocked, and at the time of publication three delicious shades were still up for grabs. Of course, Strawberry Shortcake was available for purchase at the time of publication along with Banana Split and Chocolate Cherry. There's really no going wrong with any of these options, but if you're looking for pastel color and glow all-in-one, the sweetly named Strawberry Shortcake is the way to go.
Each product retails for $22 and will deliver a radiant look. Based on the swatches online, these babies beam in the light, so they're bound to give you that all-over sun-kissed kind of glow you've been craving since winter.
This is all sorts of perfect for spring.
Strawberry Shortcake Kylighter, $22, Kylie Cosmetics
This rose-y powder delivers subtle color and major shine, a.k.a the best of both worlds as far as highlight is concerned.
Everything from the pink packaging to the product itself will liven up your routine.
Each of these items are gorgeous, so it's pretty incredible that three of the shades are still up for grabs.
Some reviews are in online, and YouTuber Jkissa actually liked Strawberry Shortcake the best after trying all six options. She also said it's the most unique hue out of the bunch, and I'd say I have to agree.
Banana Split Kylighter, $22, Kylie Cosmetics
This bright yellow-gold is also available to shop, and it's sure to get you glowing like a goddess so you might want to add it to your beauty collection, too!
Chocolate Cherry Kylighter, $22, Kylie Cosmetics
This bronze hue is great for dark skin tones. It'll bronze and add shine at the same time, and you gotta love a little multipurpose action.
Make sure you get Strawberry Shortcake, Banana Split or Chocolate Cherry in your personal line-up while they're still up for grabs. Otherwise, you'll have to wait for the next restock and the sooner you can get this sweetness in your life, the better!