Maxine Is So Mysterious On 'Ransom'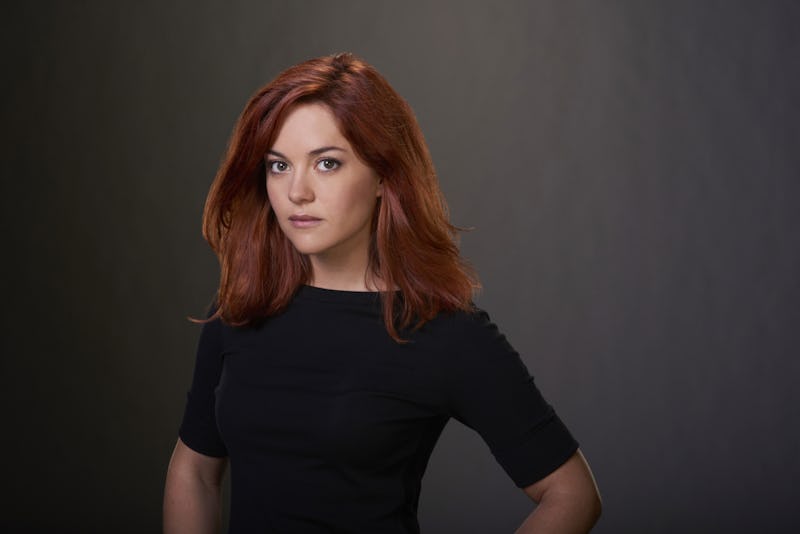 Steve Wilkie/eOne © 2016 Ransom Television Productions Inc. and Wildcats Productions
After all the New Year's Eve confetti has fallen and we've polished off the last of our celebratory champagne (peace out, 2016 — you won't be missed), it's time to get excited for some new TV shows. Personally, I can wait to watch the Ransom premiere on CBS on Sunday, Jan. 1. The crime drama is inspired by the work of real-life crisis negotiator Laurent Combalbert and his partner Marwan Mery, so viewers may wonder if the character Maxine Carlson on Ransom is a real person?
Although the show is inspired by the work of renowned hostage negotiator Laurent Combalbert, there's no evidence or indication that Maxine Carlson is based on a real person. But, Maxine will definitely bring an exciting element of drama and suspense to the series — according to the show's official synopsis on CBS, the newest member of Eric's team is an aspiring investigator who is eager to prove herself. However, "a dangerous secret from her past may pose a threat that even the great Eric Beaumont is unable to resolve." I don't know about you, but I'm already intrigued.
Not only does Maxine sound like an interesting character, but it also bodes well for the show that she's played by Sarah Greene — a seriously impressive actor who has won multiple awards for her work both on stage and onscreen.
Greene may not be a household name in America just yet, but Ransom could change that. According to her biography on CBS, the actor is best known for her recurring role as Hecate Poole, a demonic witch on the TV series Penny Dreadful. Earlier this year, Greene's performance on the show earned her an Irish Film & Television Academy award for Best Actress in a Supporting Role in Drama. It was her second honor from the Academy — last year, she won the Rising Star award at the ceremony. Although she's appeared in a number of indie films, Greene recently starred alongside Bradley Cooper, Sienna Miller and Emma Thompson in the feature film Burnt. But, she doesn't only excel onscreen — in 2014, Greene secured a Tony nomination for "Featured Actress in a Play" for her performance in The Cripple of Inishmaan.
In addition to being an amazing actor, a look at Greene's Instagram account shows that she's an activist and feminist who uses her platform to promote important social causes. Her account provides a direct link to Stand With Standing Rock, a site that provides us with ways to help the individuals affected by the North Dakota pipeline and the threat to their sacred land.
Greene also supports women and mothers in the arts by promoting Mother Artist Makers Ireland, an advocacy group that supports feminist moms in Ireland and promotes family friendly arts practice.
Maxine sounds like she could potentially be one of Ransom's best characters, and I can't wait to see Greene's performance — something tells me it'll be amazing.