Is Ms. Lint A Real Comic Book Villain? Yara Martinez Explains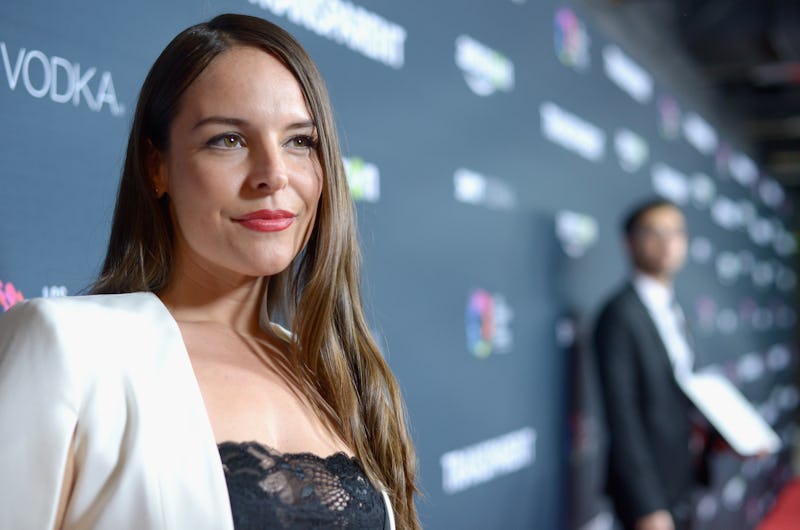 Charley Gallay/Getty Images Entertainment/Getty Images
Jane the Virgin actor Yara Martinez is having a blast being a bad guy on Amazon's upcoming retelling of the 1986 comic book character the Tick (out August 25). The half-hour comedy is loosely based on the comic, turned animated series (1994-1996), turned live-action TV show (2001). Created as a spoof of comic book heroes, The Tick follows underdog accountant Arthur Everest (Griffin Newman), who realizes his city is in danger and controlled by a super villain presumed to be dead. He joins forces with goofy yet seriously strong superhero the Tick to bring down the bad guy. They face a handful of villains along the way, one of them being Ms. Lint.
Ms. Lint, the head of a weapons smuggling ring, is not to be messed with. If Ms. Lint gets ticked off, she can shoot electricity and fry people to death just like that. And when she gets really heated, her eyes pop out, so she has a tray of glass ones she can choose from to put in depending on any given mood. I could see why Martinez has a ball playing her. Plus, Ms. Lint wasn't a character in the story's prior adaptations, which means Martinez can really have her fun bringing the new villain to life.
"It's like going back to being 10-years-old and letting your imagination go wild," she tells me on the phone. But with all of the silly and eye-popping antics, Martinez tells me why Ms. Lint is both liberating and incredibly human for a villain.
"It's fun being someone that's a total b*tch and does not care what people think about her," the 37-year-old says. "She's just constantly frustrated, operating on no sleep and is so annoyed and feels so above everyone. To be able to do that is really fun." Martinez says that irritable, blunt attitude has perhaps even influenced her in real life. "I sometimes wonder when I'm short-tempered, I'm like, 'Is this Ms. Lint? Is she sneaking up on me?'" she jokes. The character is so tense, the actor says she often feels neck pains and headaches when she's done shooting.
And if there's one thing Martinez hopes viewers take away from her character, it's her ability to be incredibly human. "You meet Ms. Lint when she's kind of in a rut in her life. She used to be this grand super villain and now she's like this has-been who doesn't have any control," Martinez says. According to the actor, viewers meet Ms. Lint when she's in the transition of reporting to a new villain and amidst an identity crisis.
"This space in her life is also something that's very human, when you find yourself in those moments where you're like, 'How did I get here and how could I get out of it?' There's a lot of layers," Martinez says. "She's really different than anything I've ever played."
World, brace yourself for Ms. Lint. And all of her terribly unforgiving eyes.