'Model Squad' Star Olivia Culpo May Be Patching Things Up With A Famous Ex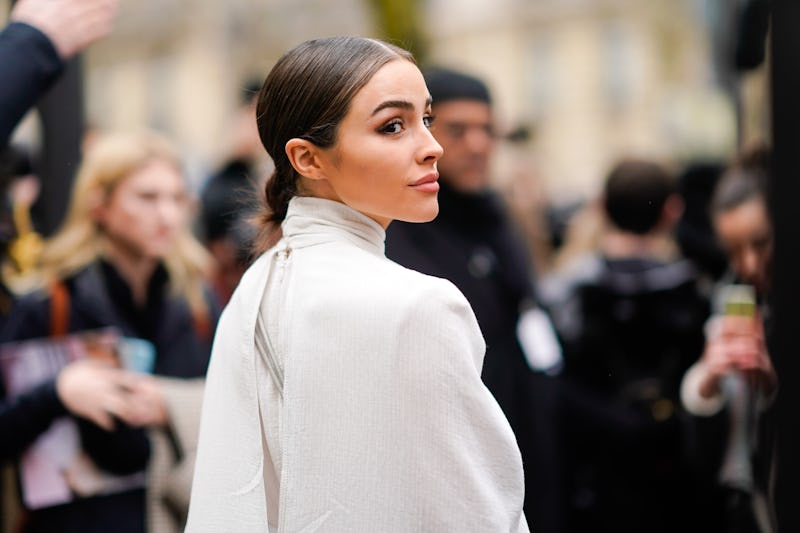 Edward Berthelot/Getty Images Entertainment/Getty Images
Olivia Culpo is a model, Miss Universe winner, actress, and Instagram big shot (she has over 3 million followers!), and she's about to land, just in time for Fashion Week, on your television. E!'s new series Model Squad is showing the behind-the-scenes lives of up-and-coming models like Culpo, Shanina Sheik, and Devon Windsor, and, spoiler alert — modeling isn't all roses, yachts, and fancy clothes. The reality series will certainly dive into the models' personal relationships as well. But will fans be meeting a significant other of hers, or is Olivia Culpo single?
Culpo first came on the scene as the winner of the 2012 Miss Universe pageant, winning for her home country of the United States. Soon after, she was seen on the arm of Nick Jonas of the Jonas Brothers, and the two dated for two years before splitting in 2015, which was a shame, because these were two seriously pretty people who were really, really great to look at together. There was also a funny moment during the 2014 Miss Universe pageant where Jonas was performing and got down on one knee in front of Olivia and she did not look like she wanted to be proposed to in front of a billion people. (Don't worry — he was just singing. It didn't happen.) Ultimately, it didn't work out.
But don't feel too badly for Culpo — she started dating NFL star Danny Amendola in 2016, and the two were coupled for some major moments, including his winning the Super Bowl with the New England Patriots. The two confirmed their split in March 2018, per Us Weekly, and just when all was lost, it seems like this pairing is back together! According to TMZ, the two were spotted at a wedding together in Summer 2018, and E! News reported that the pair was walking around Ibiza together, too. There's no confirmation from the couple and no pictures of either on their Instagram feeds, but all signs point to Culpo and Amendola mending fences and giving their relationship a second try. It's nice they're working things out.
And hopefully, Olivia's love life is set, because as the trailer for the season of Model Squad shows, it's certainly not an easy business to be in. There's the stress of other models, the feeling that you're falling behind, the strain constant travel puts on your relationships... it's not as glam as everyone thinks. In an interview with Fashion Week Daily, Culpo said the hardest thing was laying herself bare. "It's really hard to make yourself vulnerable, so it was a lot harder than I thought," she said. "I knew it would be difficult but it wasn't until I really dove in that I realized just how challenging it is to open up to so much scrutiny." It's easy to dismiss models and their issues as pretty people problems, but they are people, same as the rest of us. They have breakups and bad days and triumphs, and Model Squad is about to shine a light on their hectic lives.