'Fatal Vows' Shows How This Woman Murdered Her Husband — Without Ever Touching Him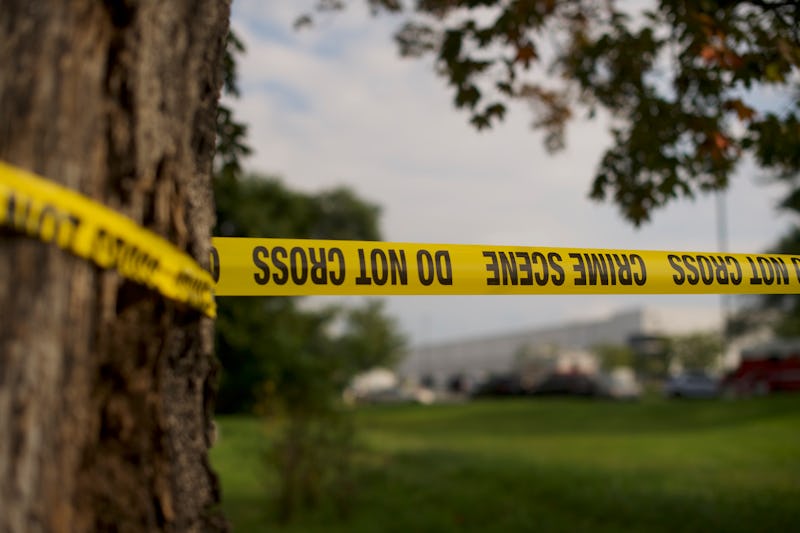 Mark Makela/Getty Images News/Getty Images
Some say love is blind, but those featured in Investigation Discovery's Fatal Vows might tell you that love can also be deadly. The Nov. 10 episode recounts the true story of Opal Williams and Ricky King, who, per Fox59, conspired to kill Williams' husband. Both pled guilty to murder in 2016, with Williams receiving a 50-year sentence and King a 45-year sentence. Records for the Indiana Department of Corrections confirm Opal Williams is still in jail, noting that her earliest possible release date isn't until 2052.
According to ABC's RTV6, Williams and her husband, Steven, were reportedly going through a rough patch at the time she, King, and her cousin Charles Lehman began plotting to murder him. Per the Daily Journal, the couple had been married since 2007, but Steven's son-in-law, Steve Bryan, told the outlet that Steven asked Williams for a divorce after learning she had reconnected with King, an old boyfriend. He also said they were separated throughout parts of 2014 and that after Williams moved out, they were both seeing other people.
However, Steven's daughter Amanda Bryan told the Daily Journal that the pair eventually worked things out privately, and Williams moved back in. "[My dad] cried on me. He missed Opal. He really missed Opal a lot. He could not stop crying, so I hugged him," she explained.
At some point after that, things took a turn. According to court documents obtained by RTV6, authorities believe that King and Lehman lured Steven out of his home on March 10, 2016 by telling him that his wife was injured and needed help. Police said King and Lehman then brought Steven to the area where they planned to murder him before letting him speak to Opal over the phone.
"Opal told Steven Williams that he should not have been sleeping with another woman," the court documents reportedly read. "The victim told Opal that he was sorry for whatever he had done, some of which he didn't remember ever doing." However, investigators claimed in the documents that Williams nonetheless instructed King and Lehman to "do it," meaning kill Steven. Lehman admitted to stabbing Steven multiple times, and King told police that they then rolled Steven's body up in a carpet and dumped it under a bridge.
Steven's body was found there five days after Williams herself reported her husband missing to police, according to a different RTV6 report. Police believe Steven had been dead for four days before Williams made the call — which for Steven's family, was one of the most devastating facts. "Opal was the one who reported him missing. The whole time she knew," Bryan told the Daily Journal. "That's the most demented, psychotic thing to me."
Those familiar with the couple's everyday lives, however, weren't surprised by what happened. Neighbors claimed to RTV6 that there had been instances of domestic violence in the past. "I'm not surprised by it, there was a lot of violence over there, cops were there a lot, lots of strangers in and out of the home on a daily basis," an anonymous neighbor told the station.
In addition to King and Williams' sentences, Lehman pled guilty and began serving a 50-year sentence with five years suspended in 2017, according to Fox. They are all still incarcerated.