Otto Warmbier Is Almost Back In The United States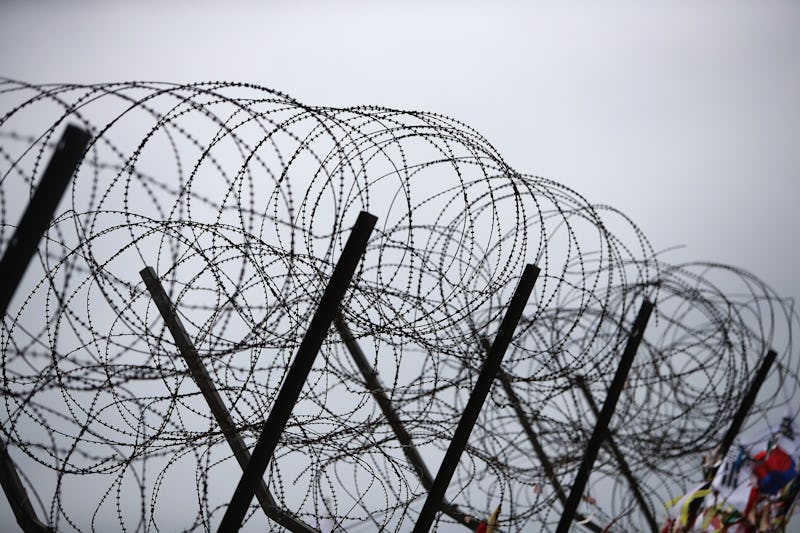 Chung Sung-Jun/Getty Images News/Getty Images
After nearly a year and a half in North Korean custody, American college student Otto Warmbier is coming back to the United States. On Tuesday, Warmbier was reportedly released from North Korea and evacuated to the U.S., bringing his 15-year prison sentence to an early end. But what should have been a celebratory experience seemed somewhat clouded by news of Warmbier's condition.
In a statement to the Associated Press, Warmbier's parents, Fred and Cindy Warmbier, confirmed that their son was en route to American soil. At the same time, they also told the AP that he was in a coma. According to the AP, Warmbier fell into a coma shortly after his trial in March of 2016, but his parents only learned of their son's condition a week ago. On Tuesday, they condemned the North Korean regime but celebrated their son's release nonetheless.
We want the world to know how we and our son have been brutalized and terrorized by the pariah regime. We are so grateful that he will finally be with people who love him.
CNN reported that Warmbier was headed for the University of Cincinnati Medical Center, where he would arrive late Tuesday. While in North Korean custody, Warmbier reportedly contracted botulism, a form of food poisoning. According to the Centers for Disease Control & Prevention, botulism is rare, but it can cause difficulty breathing, muscle paralysis, and even death.
Upon his return to the U.S., Warmbier, who is originally from the Cincinnati area, will likely receive medical treatment in Ohio. When he was taken into North Korean custody in January of 2016, Warmbier was on a tour of the country while on break from the University of Virginia. The now-23-year-old would have graduated this spring.
At last month's graduation ceremony in Charlottesville, University of Virginia students reportedly passed out stickers bearing a #FreeOtto message. The stickers showed that Warmbier's presence was missed and that his place in the student body was not forgotten.
Warmbier's parents did not attend the graduation ceremony in May, but they shared the news of Otto's release with the student body via an email from University President Teresa Sullivan on Tuesday. In the email, Sullivan wrote, "The Warmbiers appreciate the support their family has received from the University community over the past 17 months."
As Warmbier headed back to the U.S. on Tuesday, first daughter Ivanka Trump responded to his release on Twitter. "My thoughts and prayers are with Otto Warmbier and his family," she tweeted, saying also that she was "thankful that he is finally coming home." The Trump administration's secretary of state, Rex Tillerson, reportedly worked to secure Warmbier's release.