'Informer' Star Paddy Considine Has The Sweetest IRL Love Story You'll Read Today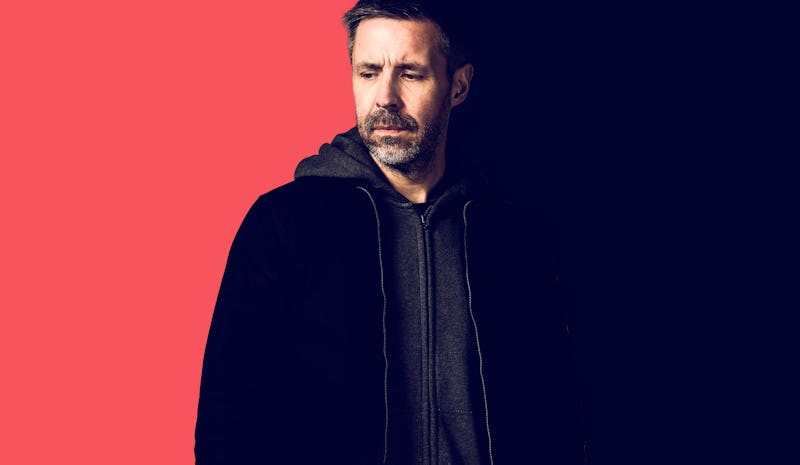 Colin Hutton/BBC/Neal Street Productions
Even if the name Paddy Considine isn't one that you instantly recognise, you'll definitely recognise this British actor's face. The upcoming star of BBC's Informer has been around the block and starred in everything from Peaky Blinders through to smaller cinematic roles in The Bourne Ultimatum, as well as poking his head into a number of Simon Pegg comedies including Hot Fuzz and The World's End. Considine makes a habit of not divulging much about his personal life (The Sun called him "notoriously private"), however the question remains: is Paddy Considine married? It turns out he is and his relationship with his wife, Shelley Considine, is pretty inspiring.
According to the Guardian, Considine and his wife Shelley have been together since he was eighteen years old — a pretty major accomplishment, given that he's now 45 years old. According to The Telegraph, he's even gone as far as to tattoo her name on his forearm and while normally I'm a little wary of couple tatts, this one seems to have worked out. He told The Telegraph, "For the last 20 years she's been there for me with no ulterior motives at all. She's just incredible and I feel so privileged to have met her."
The pair have three children together according to the outlet and they live in Burton Upon Trent. The Guardian revealed that moving away hadn't really crossed his mind as he wanted to "raise the kids close to his in-laws and his family." He's a man that seems totally unconcerned with stardom and says he prefers to lead a "quiet existence", revealing to the paper that his kids "didn't know what he did for a living" for years.
Although he makes a habit of playing intense, gruff roles onscreen, he's a totally different person when he's with his family. He revealed, "I'm a total wally at home. I'm the fourth kid."
It sounds like Shelley and Considine have a super tight relationship and she's changed the course of his life in more than one, as she was the one directly responsible for him discovering that he had a rare condition called Irlen Syndrome, The Independent reports. The actor has opened up in the past about his personal difficulties dealing with other people and she encouraged him to see an Asperger's specialist.
He described one of his lowest points to the newspaper, saying, "My ability to be in a room with people was getting worse. My ability to socialise, to make contact. I was basically closing down."
After listening to Shelley's advice and seeing the specialist, he was eventually diagnosed with Asperger's in 2010 — however his condition didn't improve. He then went to see a psychologist on Harley Street who finally gave him the correct diagnosis: Considine struggled with a severe case of Irlen Syndrome, which is a sensitivity to light that can cause a "range of distortions in the environment" according to Irlen UK.
He explained to The Independent what it was like before he received the treatment he needed, "Well, I'd be looking at you now and the wall would disappear. Your face would disappear. The light off that glass would be hitting my face and all the time we're sitting here, I would feel like getting that bottle and hitting you with it."
Even if Shelley wasn't right on the first count, there's a chance he might not ever have been properly diagnosed if she hadn't encouraged him to get checked out in the first place. Everybody needs somebody in their corner and it sounds like Paddy Considine's a lucky man to have Shelley by his side.
Informer will start tonight on BBC One and air at 9 p.m., with new episodes dropping every Tuesday evening at the same time. The series will be six episodes long an be available after airing on BBC iPlayer.