Paul Walker Has A Presence In Fast 8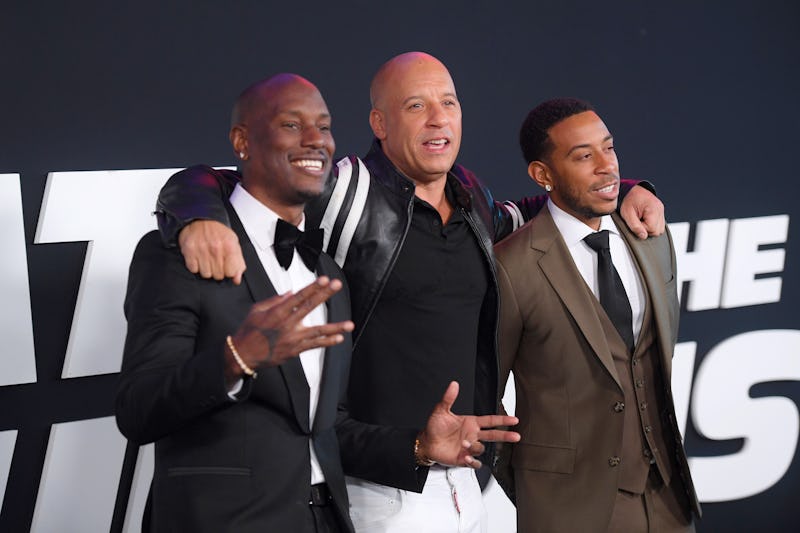 Dimitrios Kambouris/Getty Images Entertainment/Getty Images
As Apr. 14 approaches, the biggest question on some moviegoers' minds is whether Paul Walker will be in Fast and Furious 8, aka The Fate of the Furious. Following the actor's tragic death in 2013, many fans of the series wondered if he would feature some way or another in the latest release. And while Walker may not appear in the new movie in the actual role of Brian, the filmmakers have ensured that the star's presence is felt in the film, in more ways than one.
In the new movie, Dom, played by Vin Diesel, challenges his allegiance to family when a mysterious women, played by Charlize Theron, comes in the picture and shakes things up by hijacking cars from all over the world. The trailer for Fast 8 shows someone holding a photograph of Walker and other cast members in what appears to be a memorial moment. You can't exactly see who's holding the photograph, but knowing this scene occurs, it's likely Walker's legacy will be present in the film in a significant way. And in Universal Pictures' summary for Fast 8, it's said that Walker's Brian has "retired from the game," so perhaps that'll be the explanation for his absence.
At the world premiere of Fate of the Furious on April 8 in New York City, THR reports, Diesel introduces the audience to the film by paying homage to his late co-star, saying:
"There wasn't a second we made this movie, not a minute - you can ask Gary (Gray, director) - not a day that went by that we weren't thinking about our brother Pablo, how to bring him into the movie, how to represent him, and how to make something that he would be proud of. Pablo, I hope you are proud tonight."
Even after his death, Walker is clearly still very much a part of the car-racing family, and fans of the late star will definitely have a moment to mourn and celebrate the character in Fast 8.