Prince Harry Just Officially Chose His Best Man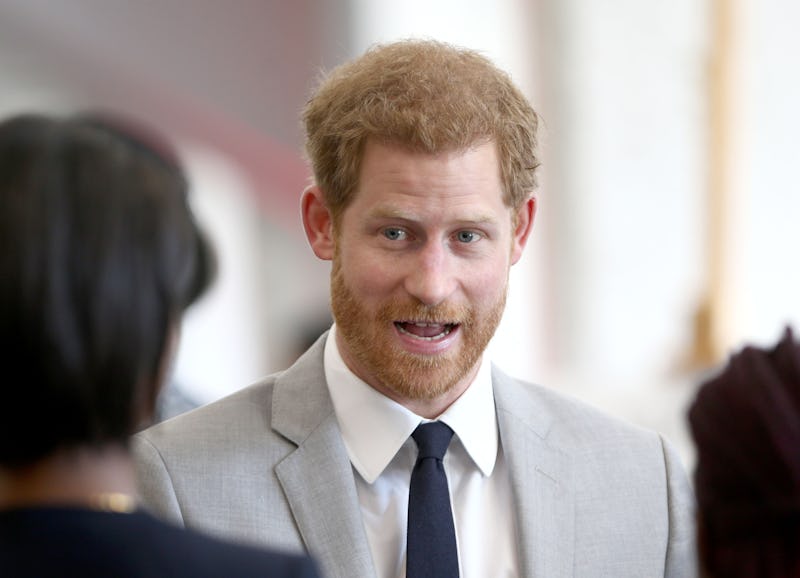 WPA Pool/Getty Images Entertainment/Getty Images
With the next royal wedding less than a month away, updates keep rolling in, and this is a very sweet one. On Thursday, Kensington Palace announced that Prince William will be Prince Harry's best man, as if there was ever any doubt. Of course his brother will stand beside him on such an important day in his life — after all, Harry did the same for him when he married Kate Middleton in 2011.
The palace shared the news on Twitter, along with a few photos of Will and Harry through the years (including their light saber fight from when they visited the set of Star Wars). "Prince Harry has asked his brother The Duke of Cambridge to be his Best Man at his wedding to Ms. Meghan Markle," the tweet said.
"Prince Harry served as best man to The Duke of Cambridge at his wedding to Miss Catherine Middleton in 2011," the palace continued in their announcement before also sharing that William was honored to be asked.
Oh, and they shared the cutest throwback photo of these royal brothers ever, because obviously these two were destined to be each other's best man in their future weddings even in childhood.
It's been so much fun for royal fans to see Harry and William growing up together, especially since so many of their cute and funny brotherly moments have been captured for the world to share in. They might be in line for the British throne, but they've always seemed to share a bond like any other set of siblings — loving each other but also ribbing each other when necessary.
And of course, Harry was there for William on his wedding day, resulting in quite a few adorable photos from the day Kate Middleton officially became part of their family.
There's even the legendary moment where some people claim that Harry turned to William and said, "wait 'til you see her" before Middleton walked down the aisle. There's never been confirmation on whether or not he actually said those words, but it's a sweet thought — and no matter what he said, it was a cute, happy moment between brothers. Hopefully, there are plenty more like that to come when it's William's turn to be the best man... and if you're willing to wake up in the middle of the night on May 19 to see it all happening, you may witness it firsthand.
Whatever happens at Harry's wedding to Markle, it's going to be fun to see William up there with him now that we know what his role will be. And after this, it won't just be Harry, William, and Middleton anymore — Markle will always be present with them, just like she has been since their engagement. It's definitely going to be a change in the royal family's dynamic, but it certainly seems like a welcome one.
This week has been a busy one for the royals. Not only have the wedding updates continued to roll in (earlier this week, Kensington Palace announced that Markle and Harry had chosen their ceremony musicians), but who could forget that Middleton gave birth to her third child on Monday, too? There's still no baby name just yet, but it's definitely been a very exciting week for this family and the fans who love them.
There are only three weeks left until Prince Harry and Markle make things official, and hopefully, more updates are on the way. This spring is the best time to be a fan of the royal family, and it just keeps getting better and better.