This Australian Miniseries On Netflix Could Be Your New Favorite Political Thriller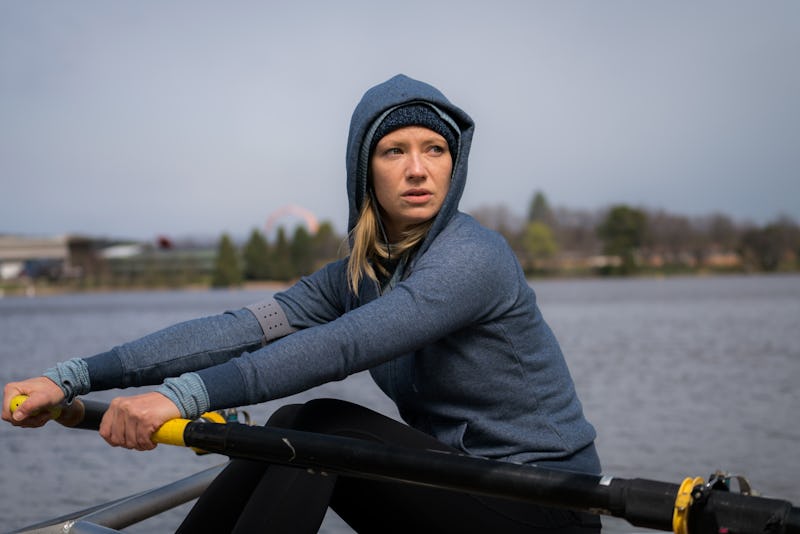 Netflix
Yet another international production will hit Netflix this week as Australian miniseries Secret City begins streaming. The show's trailer depicts a web of political conspiracies and deceit coming crashing down among the characters involved, and it definitely seems like a complex narrative that has the potential to be rooted in the real-life workings of government agencies. But is Secret City a true story?
There doesn't seem to be any reason to believe that the drama is specifically based on a real tale, though there is a certain measure of authenticity to its story. In fact, according to Australia's Showcase network, where the series originally aired, Secret City is based on the bestselling novels The Marmalade Files and The Mandarin Code by Chris Uhlmann and Steve Lewis. Both of these books are available to buy on Amazon in both a physical form and Kindle version, for those who want to get a jump start on learning what Secret City is all about.
Netflix's synopsis lays the groundwork for an intriguing story. "A student's protest leads to a government scandal that has personal and professional repercussions for one of Australia's toughest journalists," the summary reads. And given who wrote the source material, there's bound to be at least a few nods to reality.
Uhlmann, according to his Twitter account, is a journalist currently working as the political editor for Australia's Nine News. He previously worked for the Australian Broadcast Company as political editor, according to the outlet's site, after getting his start at the the Canberra Times in 1989. According to the Hollywood Reporter, Lewis also has history as a Canberra journalist, though his Twitter says he's now an adviser at a communications company. Given the fact that the books are set in Canberra (the capital of Australia), the novels' authors definitely have some solid background in the city's political workings.
It's no secret that the authors used their careers as inspiration for the book. "I'd always had this idea of writing a political thriller," Lewis said in an interview with the Sydney Morning Herald. "Both of us had worked 20 years in parliament and had so many great stories. So I suggested we join forces. Our books are very much a 50:50 partnership."
Uhlmann told the Canberra Times that the series is meant to hint at things that could be happening in the Canberra government. "I think what the show does is open up another side of Canberra people don't think about," Uhlmann told the paper. "Per square metre of space in Canberra, there are more spies than anywhere in the country."
He did stop short of confirming that anything that happens in the story actually happens in real life, but he doesn't shoot down that possibility either. "Are they up to the nefarious deeds suggested in the miniseries? Well that's up for the viewer to judge," he continued in the same interview. "I'm sure the embassies would say, 'That would never happen.'"
Secret City originally aired in Australia back in 2016, according to its IMDb page. Judging by buzz on Twitter, audiences seemed to be pretty into it. IMDb lists Lewis and Uhlmann as writers on Secret City, and another Sydney Morning Herald article states that they were used as consultants on the scripts, so they were definitely involved in their books' screen adaptation.
There's also already good news for anyone who gives Secret City a watch as it debuts on Netflix. According to Foxtel, parent company of the Australian channel where the series airs, Secret City was renewed for a second season there in February. So if you find yourself obsessing over the show once it starts streaming, don't worry — there's more where that came from.