The Met Gala Has Some Seriously Strict Rules About Social Media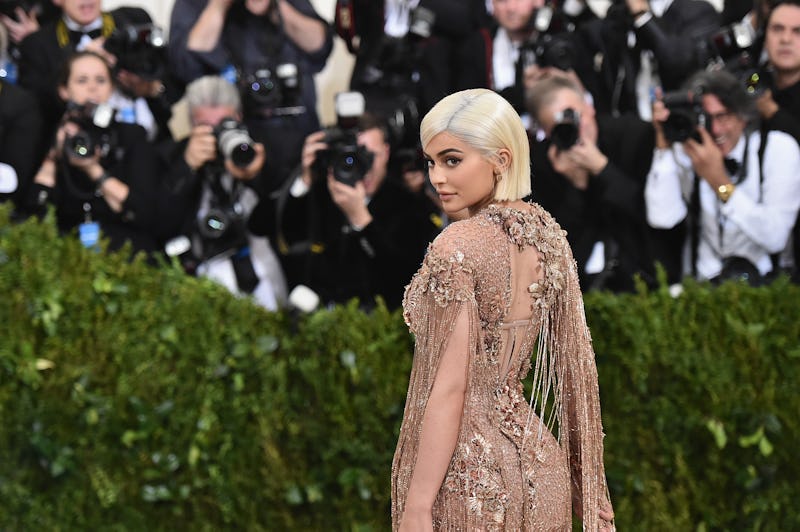 Mike Coppola/Getty Images Entertainment/Getty Images
The Met Gala is more than just the most epic fashion event of the year. It's an exclusive event. Part of what keeps an event exclusive is having a set of rules to follow. According to the New York Times, Anna Wintour has banned social media from the Met Gala. Of course, that doesn't mean that celebrities always listen though.
Social media has the power to bring everyone together. While that's normally a great thing, it's not so good for an exclusive event. So, after the doors close and the red carpet has been walked, celebrities are forced to put their phones away and not post to social media throughout the event.
If everyone followed the rules, there would be no real-time posts from celebrities at the event. That's not always the case. Celebrities have found ways around the social media ban at the Met Gala. One of the most popular ways is to head to the bathroom.
While celebrities stick to the rules at the actual event, they love to go on group trips to the bathroom and take their also-banned selfies. Instead of waiting until the event is over to publish them, they love to post them in real time. Because what fun is breaking the rules, if you can't show everyone that you are?
In 2015, Wintour also banned selfies from the Met Gala. So, as celebrities do, they all got in one giant bathroom selfie and posted it on social media. Kylie Jenner continues the trend every single year, which in 2017 included her sisters Kim Kardashian and Kendall Jenner plus 14 others. There's a good chance that there will be one coming in 2018 too.
According to WWD, celebrities also take group trips to the bathroom to smoke. This is something that isn't just getting them in trouble on social media, but with the New York Department of Health.
"This spectacular event awes us all," said Department of Health Commissioner Dr. Mary T. Bassett in a letter to the museum's senior vice president, according to WWD. "We were dismayed to read reports that some celebrities chose smoking as their fashion accessory and flagrantly violated New York City's smoking laws."
The publication notes that the Met Gala said that they will do a better job of banning smoking at the event this year. The Department of Health even suggested that they have people standing outside of the bathroom to make sure no one smokes.
The ironic thing is that it's the social media that is getting people in trouble. If they were to just stay off their phones int he first place, then no one would know that anyone was smoking at all. Maybe there's a method to Wintour's madness after all.
Social media and selfies are't the only things that have been banned from the Met Gala, either. According to the Daily Mail, Wintour banned garlic, bruschetta, and parsley from the 2016 event, so that no one has bad breath and kept their dresses clean. She also made it a rule that you cannot sit next to the same person twice at the event.
It's worth noting that phones are not banned from the Met Gala all-together. Social media is banned and so are cameras. People need to be able to check in on their children and check the time throughout the event.
Although the ban is still in place for the 2018 Met Gala, there's a good chance that stars will still be on social media all night. I guess when you pay $30,000 for a ticket, you want to make sure you document it for all of your fans to see. All eyes are on you, KarJenners.