Sturgill Simpson Is A Proud Family Man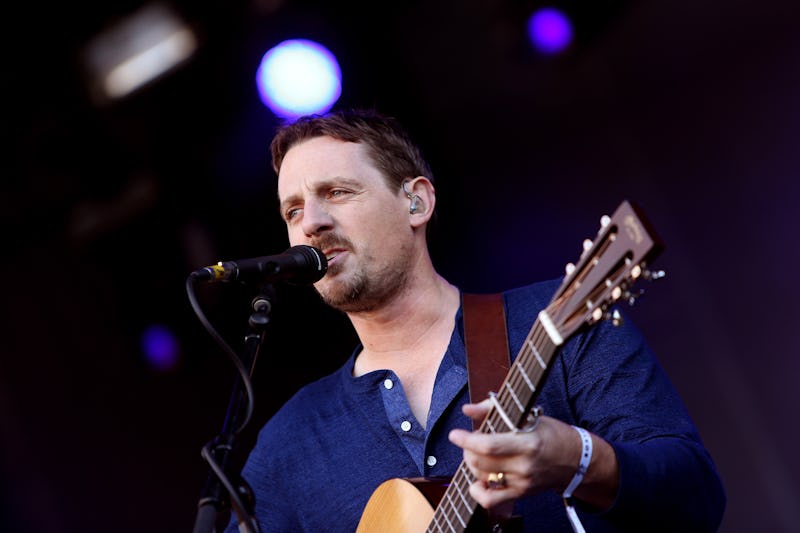 Mike Lawrie/Getty Images Entertainment/Getty Images
The 2017 Grammys are here, meaning that it's the perfect time to celebrate all of the musical talent that the world has to offer. But what we all really want to know is is Sturgill Simpson single? Country singer Simpson has nominations in two categories at the 2017 Grammys: Album Of The Year and Best Country Album for his record A Sailor's Guide To Earth. If you're crushing hard, I'm sorry to tell you that the accomplished musician has a significant other, so your love for him is going to have to remain unrequited.
Simpson has released three solo albums to date, but it's his third and most recent that has made the biggest impression. A Sailor's Guide To Earth came out in April 2016, and debuted at No. 3 on the Billboard 200, making it his first album to enter the top 40. Since then, his career has been heading in a mainstream direction, and his Grammy nominations solidify his growth in popularity. And he actually credits his wife, and their family life, for his sudden brush with fame. Yes, folks, Sturgill Simpson is married.
If you need me to hold your hand and pass you some tissues, I will. I understand how hard this is.
In May 2013, Simpson spoke to Kentucky.com about his move to Nashville to pursue his solo career. He said,
My wife basically told me, 'You're going to wake up one day and be 40 years old and know that you never really had the chance to properly give this a go'.
And his wife, Sarah, has had a huge influence on his career ever since, with the song "Oh Sarah" on his latest album being inspired by her.
Simpson and his wife got married in 2010 and had their first child together in 2014. His happy marriage, the fact that he's finally getting the career recognition he's long deserved, makes 2017 truly his year.