Fans Are Tweeting About The Fox Stream Being Down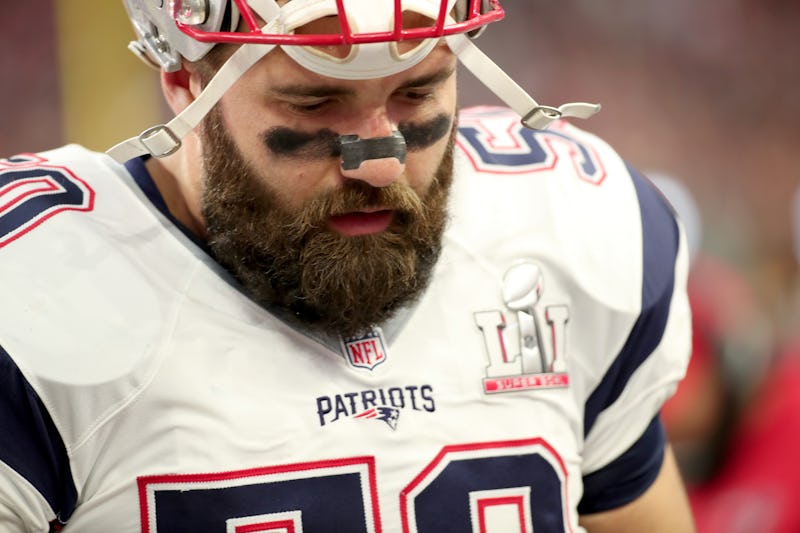 Christopher Polk/Getty Images Entertainment/Getty Images
If you were watching the 2017 Super Bowl through the Fox Sports Go app or website, you may have enjoyed streaming the game — up until the fourth quarter, that is. Is the Fox Sports Super Bowl stream down? It sure seemed like it. I was sitting here and enjoying the game, until suddenly the feed appeared to cut out from approximately 9:35 p.m. ET until 9:50 p.m. ET — which feels like a lifetime in Super Bowl time. Plenty of fans tweeted about being left in the dark. "We are currently investigating the cause," Fox told Bustle in a statement following the incident.
Luckily, streaming has since resumed. At 10 p.m. ET, Fox Sports tweeted, "We're aware of the streaming issue on Fox Sports GO, and it's been resolved. Please close and reopen the stream to get back to the game." Still, that was a rough few minutes, because when the feed cut out, the Atlanta Falcons had a confident 28-12 lead over the New England Patriots. In a game this big, anything can happen in 20 minutes — as seen in the fact that once the stream returned, the New England Patriots were within one touchdown of tying the game with a score of 28-20.
Countless football fans on Twitter expressed their distress about the feed allegedly not working during the biggest football game there is. Meanwhile, others found a hack to keep streaming in the downtime.
Then, there were some fans who were simply thankful to watch the game for free. Definitely a valid point.
Others made jokes, while still seeming semi-appreciative.
And some people tweeted about not being happy to miss a chunk of the game.
Fans, like this one, were in disbelief.
But hey, at least the feed eventually did come back in time to watch the end of the game — for most people, it seems.
Additional reporting by TV Editor Samantha Rullo.