Kanye West Makeup Could Be On The Way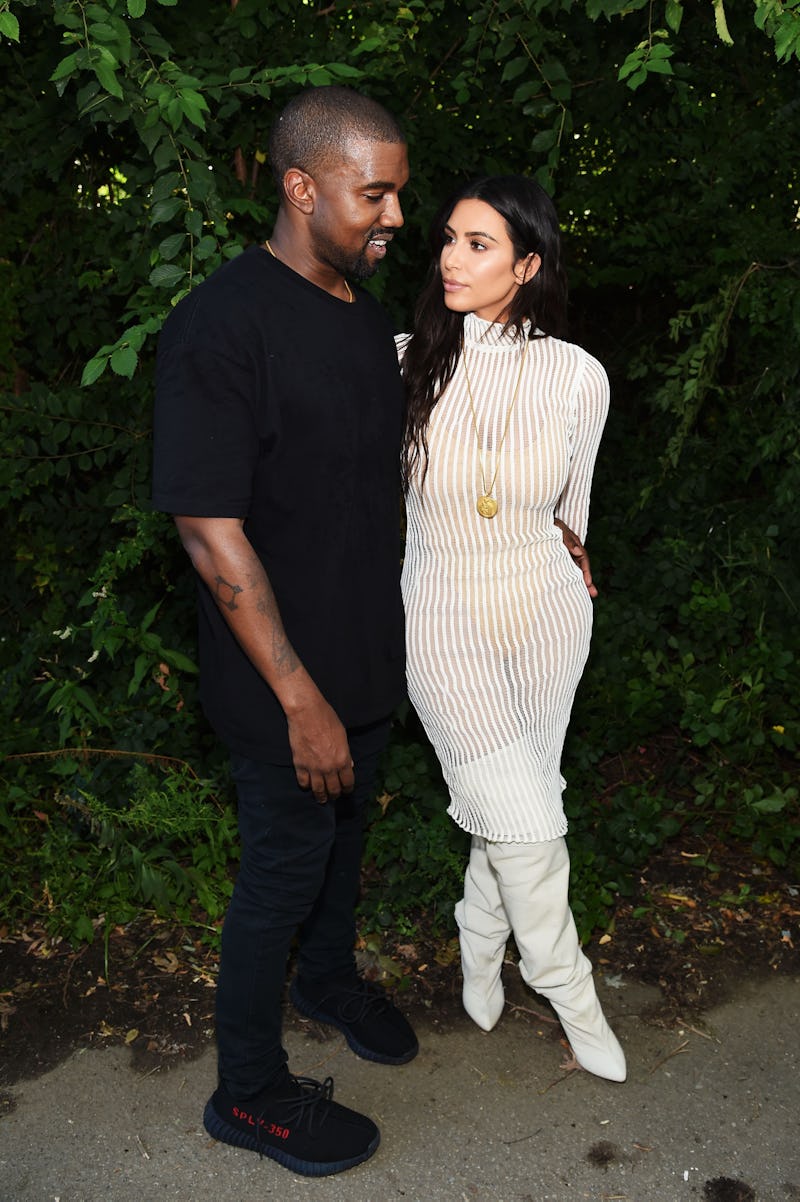 Jamie McCarthy/Getty Images Entertainment/Getty Images
The Kardashians/Jenners/Wests are probably the least predictable people in the world, and I'm not just talking about their fashion choices. You never know what business will pop up next, but the latest rumor could definitely catch you by surprise. According to TMZ, Kanye West might be creating a makeup line named after his late mother Donda. Yes, you read that right. It looks like Kylie Jenner could have a little friendly family competition on her hands.
West has tried his hand in the fashion world and now he might be taking his talents into the beauty realm. According to TMZ, the musician-turned-fashion designer "filed legal docs declaring his intention to produce DONDA brand makeup, perfumes, lotions and other cosmetics." The publication also claims that "Kanye's application to snag the DONDA cosmetics line is currently being processed but our sources say at this time he's only filed the paperwork in case something develops." Of course, news of West starting a makeup line is all speculation right now. Bustle has reached out to West's reps for comment.
West did tweet out a Donda Communications chart that detailed his plans for the company in the future. It includes everything from shoes and emoticons to healthy fast foods and hotels. There's no telling what he will do next, but it might just be makeup if TMZ's sources are correct.
The thought of West watching makeup tutorials on YouTube late at night is enough to make this whole rumor completely worth it, IMO. It's possible that the rapper has never set foot in a Sephora or Ulta store before. But, hey, the more makeup brands the merrier, I suppose. I'm sure Kim Kardashian would be more than willing to help him out.
Harper's Bazaar points out that this isn't the first time West has tried his hand at cosmetics. The publication reports that the Yeezy creator signed a licensing deal with Rihanna and Jay-Z to create a perfume line, but "he was the only one of the three to not have any scents come to fruition."
I'm not saying that I would buy Kanye-created makeup, but I wouldn't not buy it either. You just never know what this man will do next.