Kylie Cosmetics X Kim Kardashian West Is A Must For Neutral Lippie Lovers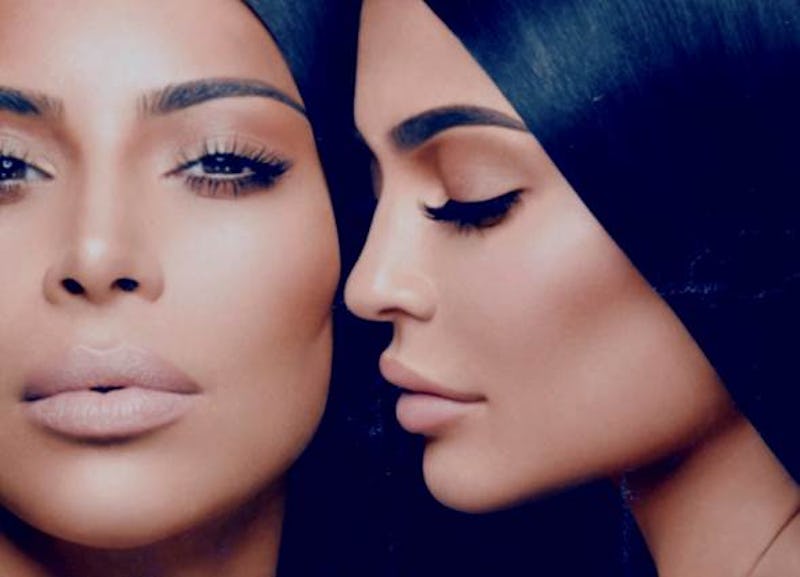 Courtesy Kylie Cosmetics
It's never easy spending tons of money on beauty products (who am I kidding?! I do this all too easily), so it's always nice when affordable options are available. Is the KKW x Kylie Cosmetics collection worth it? Kylie Jenner and her sister have definitely taken cost into consideration.
According to the Kylie Cosmetics Instagram account, the range inspired by Kim Kardashian's perfect nude pout will retail as a bundle for $45. When you shop the set you'll get four neutral lippies in an all-new formula. So, is it really worth the hassle you'll go through trying to beat everyone online to get it in your cart first? You betcha!
Kylie Cosmetics has yet to disappoint, so now that they're creating an entirely new lip formula, you've pretty much got to get your hands on it. Plus, you're getting four products for the $45 price tag, which equals about $11 per item. That's definitely not bad for a long-wearing liquid lippie, and that's precisely what Kylie Cosmetics is known for. So, are you willing to put her latest collaboration to the test? I don't know about you, but I'd do anything to get my hands on anything Jenner and West-approved. For me the answer to "Will you be trying to buy this?" is "Most definitely, yes," and honestly, I'd recommend the same for you.
Like-minded sisters have teamed up to create some pretty incredible products.
There's no better person to collaborate with to create items that will help you achieve the ultimate nude pout.
She is the queen of a minimal lip look, after all.
The lippies come in a never-before-seen formula for the brand.
And the packaging is absolutely amazing.
All that for $45? Yeah, I definitely willing to drop some money on it.
Fans totally agree with me on this.
In a perfect dream scenario, we would all have endless supplies of these lippies on-hand. Since that's not the case, you're going to have to try and get your hands on them as soon as they're up for grabs.
Bundles go live on the Kylie Cosmetics website at exactly 6 p.m. ET/3 p.m. PT on Apr. 25. Are you ready?