The St. Petersburg Blast Could Have Been A Terrorist Attack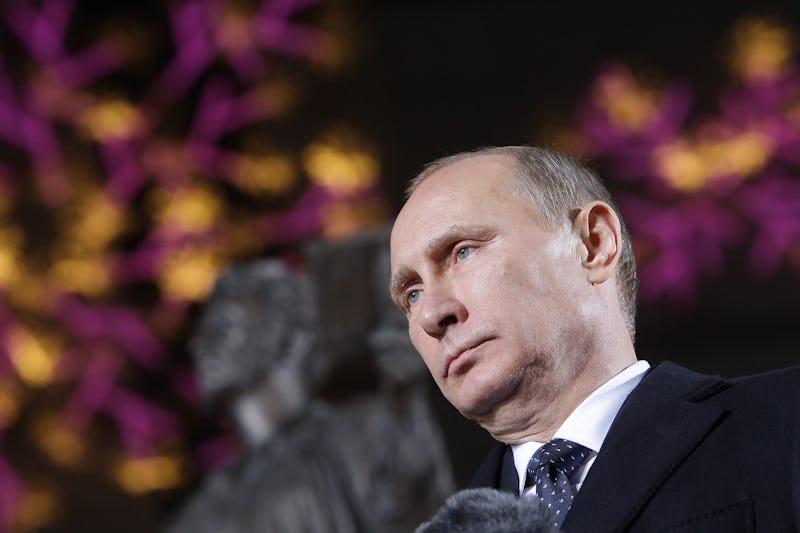 Chung Sung-Jun/Getty Images News/Getty Images
Russian authorities have been looking into one of the biggest questions that has come out of the metro explosion today: Is the St. Petersburg blast terrorism? According to Russian news source Republic, the Russian General Prosecutor's office has declared the bombing a terrorist attack.
A spokesman from the office of the General Prosecutor called it a terrorist attack and said that the investigators were doing everything in their power to find out exactly how the attack happened and how such things can be prevented in the future. The spokesman later stepped his words back, saying that they didn't want to jump to conclusions too early. That does not, however, diminish the seriousness of the attack.
According to Russian president Vladimir Putin, Russian special services are investigating all possible causes of the explosion. Speaking from a meeting with Belarusian president Alexander Lukashenko, Putin said earlier on Monday that it was too early to tell whether the forces behind the blast had been "criminal or terrorist." Now, apparently, they have had reason to rule out other potential causes, although although it has still not definitively been called terrorism. Putin and Lukashenko were meeting in St. Petersburg, but Putin has since left the city.
According to current reports, the blast took the lives of at least 10 people and injured at least another 50. The device that caused them went off in a train car between the Sennaya Ploschad (Sennaya Square) and Technologichesky Institut (Technological Institute) stations, and there are unconfirmed reports of an unexploded bomb found at one more station. The two stations are quite central, and the city shut down the entire metro system after the blasts. At least one of the devices in question could have been filled with shrapnel, potentially making it more lethal.
Reports are still swiftly changing, but a number of things have been completely verified. There was only one blast, although initially it was reported that there had been two. The reports of a second bomb found in another metro station have still not been confirmed by Russian police. There have also been conflicting reports about the numbers of people affected by the blast, but witness reports tell the story of a scene of both carnage and solidarity between people.
If it is deemed to be terrorism, there will be many further questions about who was behind it and why they carried it out. For now, at least, no group has come forward to claim it, and Russian special services will continue to investigate the causes behind the attack.
More to come...