A New NBC Policy Will Affect How You Watch The Olympics This Year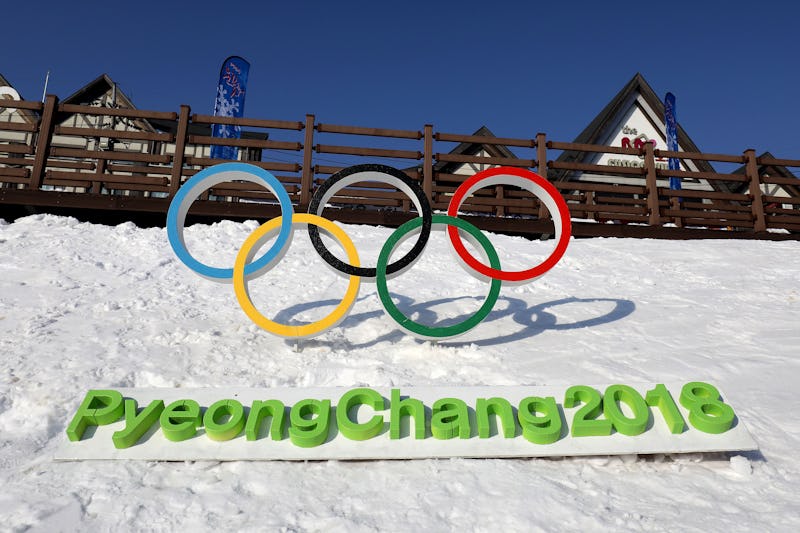 Chung Sung-Jun/Getty Images Sport/Getty Images
The 2018 Winter Olympics will officially kick off on Feb. 9 in PyeongChang, South Korea with one of the games' most-anticipated events: the opening ceremony. Full of dazzling displays, jaw-dropping performances, and innovative media, Olympic opening ceremonies are often grand spectacles. And this year's is likely to be no exception. But will the 2018 Winter Olympic Opening Ceremony be broadcast live? This year there's some good news for those who hated how online spoilers ruined a number of events during the 2016 Summer Olympics.
In previous years, U.S. Olympic broadcaster NBC has broadcast the games with a tape delay, often holding the most anticipated events for primetime viewing. Last year, however, NBC's tape delay led to a rush of complaints that many of the events in Rio De Janeiro were spoiled for U.S. viewers thanks to live streaming and an abundance of online spoilers. Having heard viewers' complaints, NBC has moved to broadcast its Winter Olympic programming live across all time zones this year.
"Nothing brings America together for two weeks like the Olympics, and that communal experience will now be shared across the country at the same time, both on television and streaming online," Jim Bell, NBC's president of Olympics Production & Programming, said in a statement released by the broadcast network in March of 2017. "That means social media won't be ahead of the action in any time zone, and as a result, none of our viewers will have to wait for anything. This is exciting news for the audience, the advertisers, and our affiliates alike." This will reportedly be the first time NBC has broadcast a Winter Olympics live across all time zones, according to the network.
According to TIME magazine, coverage of the 2018 Winter Olympics will be broadcast across all NBC Universal-owned networks, including NBC, NBCSN, CNBC, and USA Network. Viewers can also live stream the games on NBCOlympics.com or through the NBC Sports app.
But while you'll likely to be able to catch the Opening Ceremony for the 2018 Winter Olympics live this year, the dramatic time difference between South Korea and the United States may make it difficult — or at least inconvenient — for viewers in the United States who want to tune in and watch the event live. Although the Opening Ceremony is set to kick off at 8 p.m. local time in PyeongChang, viewers in New York will have to tune in at 6 a.m. ET to catch the event live. For viewers in Los Angeles it will be 3 a.m. PT. Thankfully, for those of us who'd prefer to sleep in, NBC will also air the Opening Ceremony during its primetime programing Feb. 9, Sports Illustrated has reported.
Yet even with the early-morning call time, watching the Opening Ceremony unfold live in the comfort of your own home may be preferable to watching it happen in person. According to Reuters, PyeongChang organizers have concerns the open-air stadium set to host the Opening Ceremony may leave spectators and performers vulnerable to wind and extreme cold. The news outlet reported organizers fear the temperature inside the roofless stadium could hit minus 14 degrees Celsius or just under 7 degrees Fahrenheit.
While the Opening Ceremony is traditionally considered the official kick off for the games, some events will actually begin one day ahead of the Opening Ceremony this year. According to the schedule of events on the official website for the 2018 PyeongChang Games, competitions for both curling and ski jumping will begin Feb. 8. This year the network is scheduled to broadcast more than 2,000 hours of Winter Olympic Games coverage beginning Feb. 8.